Robin de Kruijf and Yvon Beliën will no longer defend the colors of the Dutch Women's Volleyball National team.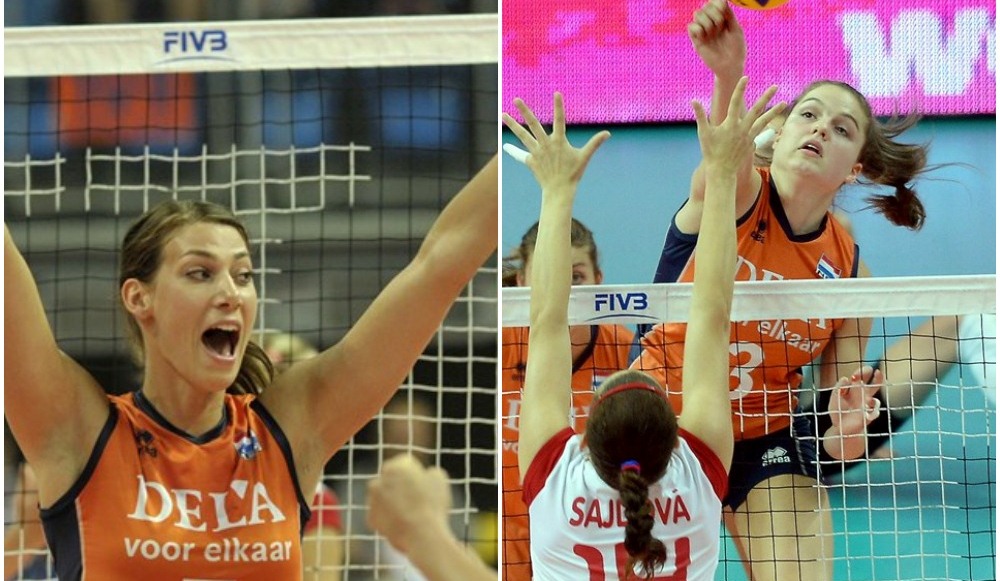 The two middle blockers, pillars of the Dutch National Team for years, De Kruijf and Beliën decided not to defend its colors anymore. Both made themselves unavailable for 'Oranje' in 2021 for various reasons and have now made the decision to retire permanently, remaining active only at the club level.
De Kruijf debuted for the Netherlands in 2008. Since then, she has played 347 times for the team with the national logo on its jersey. In 2021, the 30-year-old player didn't make herself available for 'Oranje' because she needed physical and mental rest.
As for Beliën, she made her debut for the Netherlands in 2013, playing 261 times for the country. The 28-year-old player was operated on in February 2021 for a fracture in her left tibia. In July, she announced that she wouldn't be available for the CEV European Championship because she chose to recharge physically and mentally for the start of the new club season in Italy.