A 27-year-old 180 cm tall receiver and spiker, Lucija Mlinar is an irreplaceable player, also a member of the Croatian women's volleyball team. With her, it is much easier for every coach to have high ambitions for the entire team.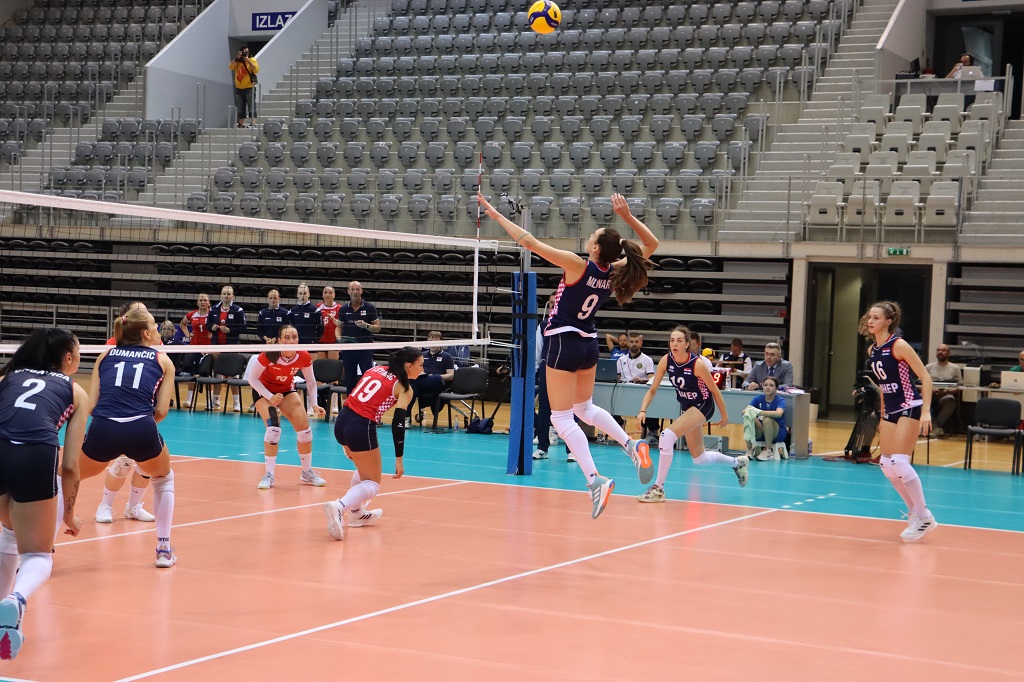 Lucija is an international player, after leaving Mladost in 2014 played in Switzerland, Belgium, Hungary, Germany, Italy and now for two seasons in Turkey. She is a member of the Erdemit Belediyessi Altinoluk team, ranked first after eight rounds of the Turkish First League.
"We are off to a good start since we are first after 8 rounds,  but there are still three games left until the end of the first part of the league," says a satisfied Lucija.
"We have a good team, including myself there is another foreigner in the club, Czech player Havličkova. In Turkey a maximum of two foreign players are allowed in the First League. The other local players are very good, I know a lot of them from last year when we were playing against each other. Basically, we have a winning streak that we want to keep as long as possible, hopefully until the end. In the last round, we won 3:2, which means that we have enough concentration for the stressful fifth set. In fact, we are a great combination of youth and experience."
After three more rounds, there will be a break after the first part of the league, but not as long as Lucija would wish, so she could fly away home.
"The break will be short because this season we all started competing late due to the World Championship. A  small break will be an opportunity to visit home only around the New Year. Until then, I'm in full on track."
Lucija Mlinar has actually been in full swing for a long time, because she also spent the entire summer, which many of her teammates used for recovery and rest, in the national team's jersey for even more extensive preparations and competitions.
"There was no rest, just a few days, but luckily summer tiredness hasn't caught up with me yet, and I hope it won't. I'm satisfied  and actually, everything is going in the best order."
Club plans are…
"Keeping the top of the table, good shape for the play-off in March and ultimately winning the prestigious Sultan League."
The Croatian national team is currently on the sidelines.
"Until summer, and then everything starts again. I am in contact from time to time with the other girls from the national team. We recently commented on the draw for the European Championship and the League of Nations. The group looks interesting to us, those are the teams we can play with, especially in the European Championship, and we think we have our chances in the VNL as well. In any case, it will be a busy summer again, because in VNL we have long and exotic trips. I'm always looking forward to the national team, regardless of the extensive program", says Lucija Mlinar from the Turkish Erdemita, one of our most constant national team players.