Experienced Croatian volleyball national team member, 28-year-old Laura Miloš, 178 cm tall outside hitter, is playing this season in the French first division team Paris Saint-Cloud, where she moved last summer from the also French club Saint-Raphael War Volley-Ball. She has been playing in France since 2019, and before that she was in Belgium, where she came after studying in the USA. By the way, her home club is Poreč, from where she started in 2014.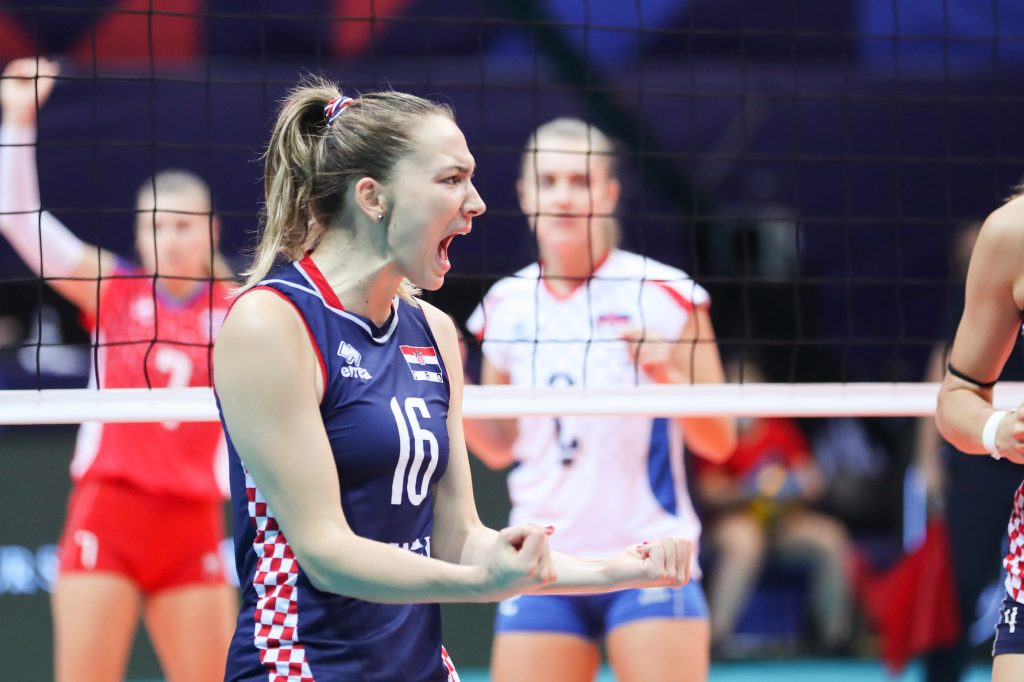 French league, but apparently also the country, suits Laura.
"Very well, I just 'clicked' here, everything suits me. The life, the language, folk customs and the league is very high quality", says Laura, who had some problems with getting in shape at the beginning of the season.
"For five months during summer period, I was in the team's facility, practically without rest, so that unfortunately reflected on my shape at the beginning of the season. I wasn't 'healthy' either in my head or in my body, I struggled with my shape for a long time, I struggled to overcome it, because I came to a new club and I had to show myself in the best possible way. Fortunately, I know how to deal with this problem, so in the end everything turned out for the best, although it took a while," says Laura, who studied psychology in the USA, so she really knows how to get out of such problems.
The club season turned out to be good in the end.
"We were in second place for a long time, now we are third, but the first team Nantes is ahead of us by three points, the second Mulhouse only one, so everything is still within reach in the next six rounds. The league is very even, if you don't enter the match with 100% you can easily lose to anyone. We are preparing for the play off, we want to position ourselves as best as possible in the table. We are working well, we have a good team, and I am much more satisfied with my performance in the second part of the season. I'm slowly coming to my level."
Lara Štimac, a young setter and occasional member of the Croatian national team, is also in the club with Laura.
"Lara is a super-positive person, very high-quality with good energy that she transfers to the whole team. She gets her opportunities often, uses them well and, in my opinion, is visibly improving. What she does, she does very well, so I have nothing but words of praise for her," said Laura Miloš about her younger teammate, whose contract is with the Paris team until the end of the season.What will she do next…
"I don't know, I don't think much about it yet. I even think I'll wait until the end of the season to make a decision, even though I've done these things before earlier in the season. We'll see what else the summer will bring."
Full power, that's not in dispute, because two major competitions await the Croatian team, the VNL League of Nations and the European Championship.
"It's a big challenge, but we haven't discussed anything concrete about the national team yet, we're all busy with club duties now anyway. Of course, if I receive an invitation, I will respond with joy, but I have to arrange everything before that, because this season has shown that I obviously can't do well without a proper rest after the club season. But, I say, it's still too early to talk about the national team", Laura will say at the end, saying that she occasionally talks to some of her teammates from the national team, especially Martina Šamadan, who, like her, plays in Nantes,France.