Regardless of current positions in the charts, when a titleholder loses to a last-placed side in the last Polish Men's Volleyball Championship at the stage of the new season that can still be considered early, it's called a sensation.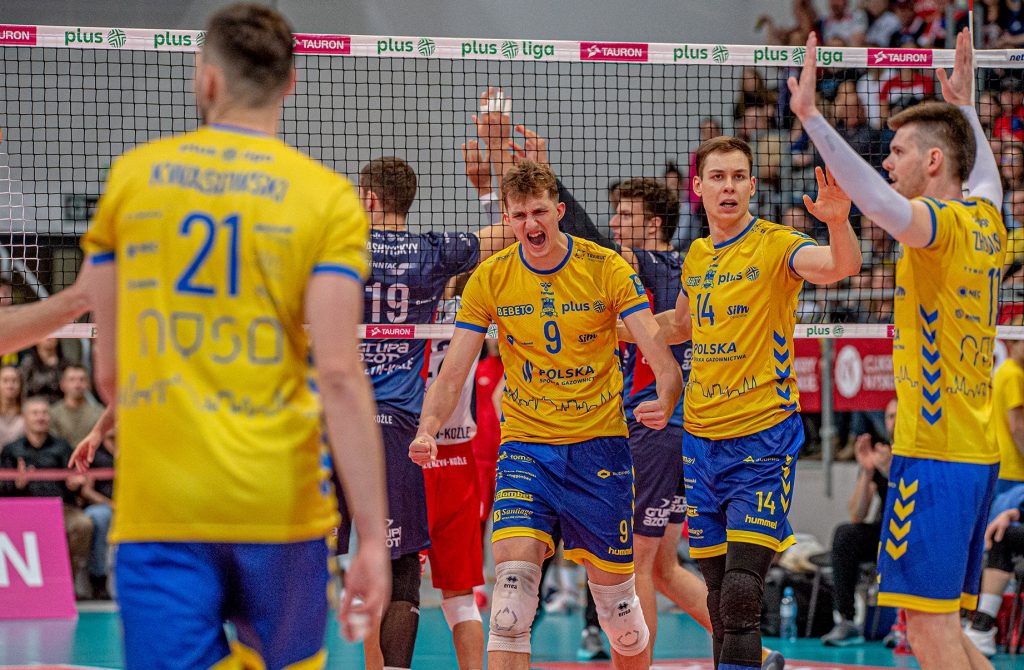 In the 5th round of 2022-23 PlusLiga, there was a big surprise. PSG Stal Nysa defeated the title defenders, Grupa Azoty ZAKSA Kędzierzyn-Koźle, 3-0!
The Opole region derby aroused great interest even before the match because the tickets were sold out and the fans tightly filled the stands in a small hall in Nysa (2,500 spectators). The fact that Łukasz Kaczmarek was out of the starting six of ZAKSA due to illness is no excuse for the European club champions, who had no chances in the match today. ZAKSA definitely have some playing issues. They suffered as many as two defeats in just five rounds. As a comparison, last season, the Kędzierzyn-Koźle side had this amount of setbacks in PlusLiga in mid-March, while they finished the first part of the last regular season undefeated.
Young outside hitter, Michał Gierżot (Best Outside Hitter and Best Spiker of the last CEV U22 EuroVolley), top-scored Nysa with 16 points. Kamil Kwasowski made 79% reception (14 digs, 29% perfect). There were no double-digit players on ZAKSA's scoresheet, which says quite enough about their level of competitiveness in the match. Nysa climbed to the vice leader position, provisional though, in the standings with 4-1 and 13 points. They are settled just behind Jastrzębski Węgiel.
'The Hawks' remained undefeated. The current league's runners-up swept the newcomers, BBTS Bielsko-Biała. In each of the three sets they won, Jastrzębski conceded 19 points. After just over an hour of a one-sided match, the Jastrzębie-Zdrój side scored a full set of points to gather 15.
2022-23 PlusLiga – regular season, Round 5: