Aluron CMC Warta Zawiercie are doing just great this season in the Polish Men's Volleyball Championship, recording their 10th successive win.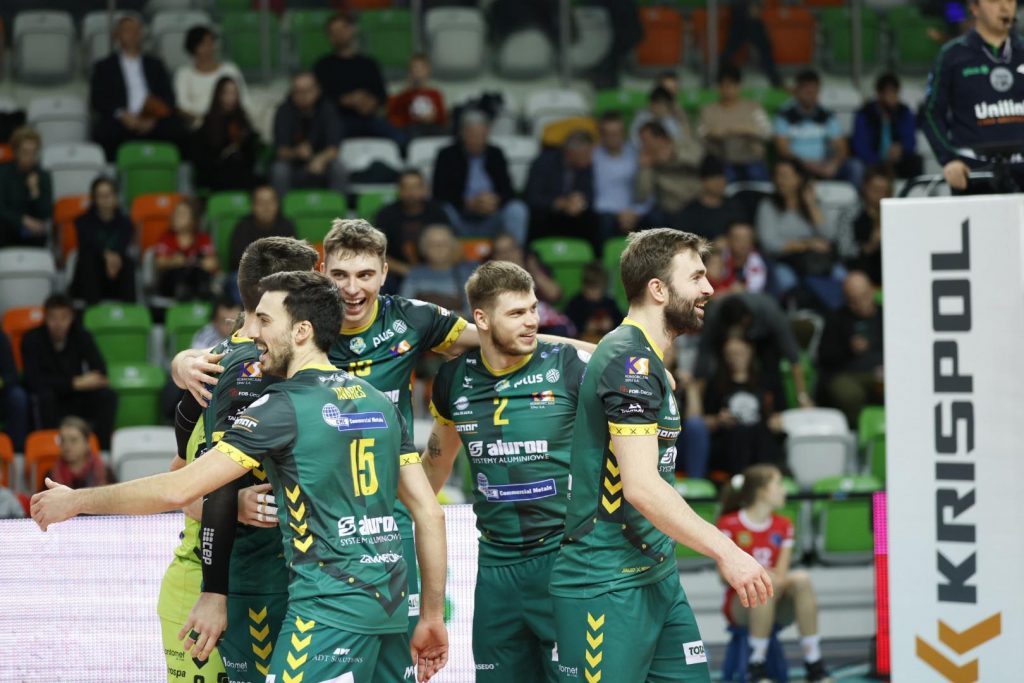 Aluron CMC Warta Zawiercie beat Cuprum Lubin 3-1 in the 15th round of the 2022-23 PlusLiga and took over first place in the table, which they'll hold at least until Sunday and the classic between Jastrzębski Węgiel and Grupa Azoty ZAKSA Kędzierzyn-Koźle. This is the 10th win in a row for the 'Jurassic Knights' in this PlusLiga.
Aluron, due to personnel problems, played in this match heavily rearranged. Given that as many as three middle blockers from their roster got injured, the backup opposite Dawid Dulski was switched to the middle blocker's position. That left no opposites for the head coach Michał Winiarski so he gave outside hitter Uroš Kovačević that role. And he repaid him with 23 points, the most in Aluron. Interestingly, last season, the Serbian star changed his position also against Lubin, playing as a setter. Injuries dictated Aluron's lineup back then too. Dulski also justified his new role, making 5 blocks. Adam Lorenc put down 23 points for Lubin, while Moustapha M'Baye made 6 blocks.
2022-23 PlusLiga – regular season, Round 15: