In Day 3's match of the Final Six of the 2021/22 Russian Men's Volleyball Championship, which they host, Zenit-Kazan beat Dinamo Moscow and reached the semi-finals from the first place in their group.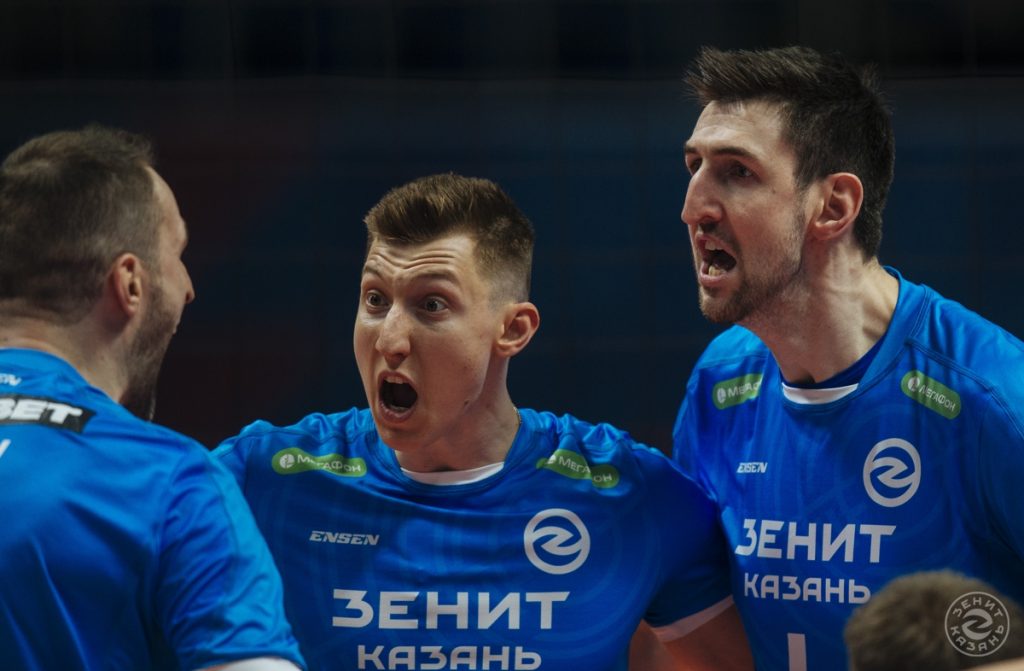 Zenit-Kazan swept titleholders Dinamo Moscow on Day 3 of the Final Six of the 2021/22 Men's Superliga Paribet (Суперлига Парибет Мужчины) at home to top Group A and schedule a duel against the 2nd-placed side in Group B, Lokomotiv, in the semis. Dinamo took 2nd place in the group to face Group B leaders Zenit Saint-Petersburg in the Top 4. The team commanded by Aleksey Verbov won all 3 sets based on a 2-point difference, overcoming -6 in the third set (4-10). Dmitriy Volkov was Zenit-Kazan's best scorer today with 16 points.
Led by Viktor Poletaev (23 points), Zenit St. Petersburg downed Lokomotiv 3-1 in Group B, securing the top spot, while their rivals claimed No.2.
2021/22 Men's Superliga Paribet, Final Six – Day 3: