Sliedrecht Sport have won their 7th title in the Dutch Women's Volleyball Championship.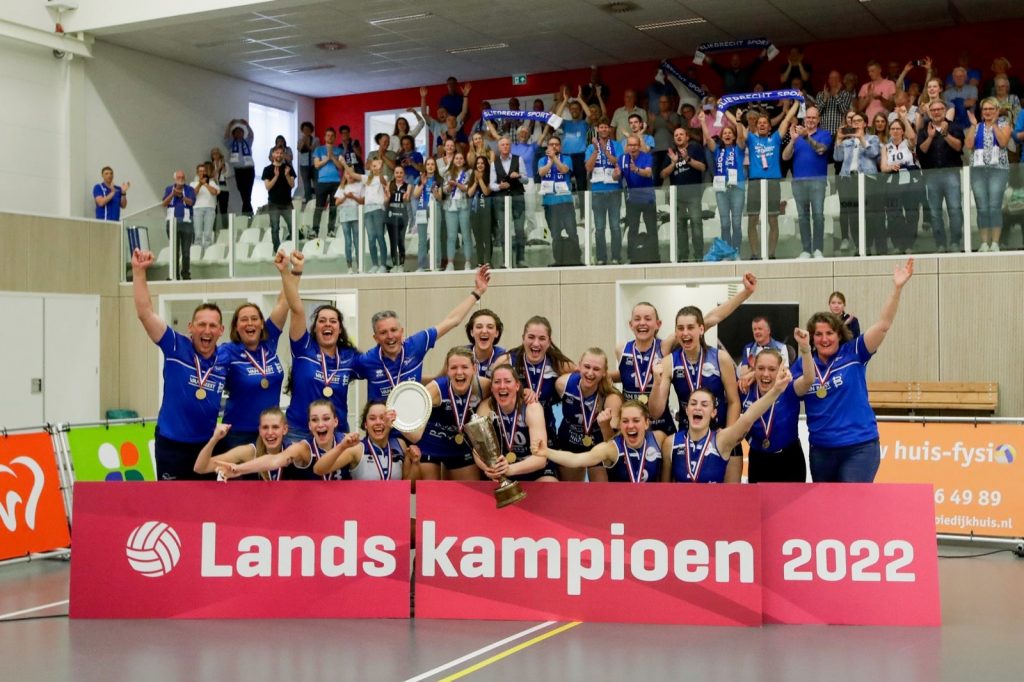 Sliedrecht Sport have won the 7th Dutch national title in club history, the 5th in a row. After last Tuesday's 3-0 win at home in Game 1 of the 2021/22 Eredivisie Dames finals, today, the team commanded by Vera Koenen uncorked the champagne after a 3-1 victory on the road over Apollo 8, against whom they also had to bout in the playoff final series last year. Apollo missed the opportunity to materialize the lead of 22-17 in the second set from which they failed to recover even though they took the third set.
Winning the title marked the farewell of the golden generation of the Sliedrecht players. After the summer break, as many as 6 starters (Carlijn Ghijssen-Jans, Rochelle Wopereis, Jolijn de Haan, Denise de Kant, Christie Wolt, and Kirsten Wessels) will no longer wear the Sliedrecht jersey. The same applies to the head coach Koenen, who'll also leave the team with which she had a lot of successes in recent years – this year only, Sliedrecht garnered the 'triple crown': Dutch Super Cup, Cup, and Championship.
2021/22 Eredivisie Dames – playoff finals: