This December, a former long-time member of the Russia Women's Volleyball National Team, Elizaveta Bracht-Tishchenko, issued an autobiography in which she disclosed, among other things, some interesting details of working under the legendary expert Nikolay Karpol.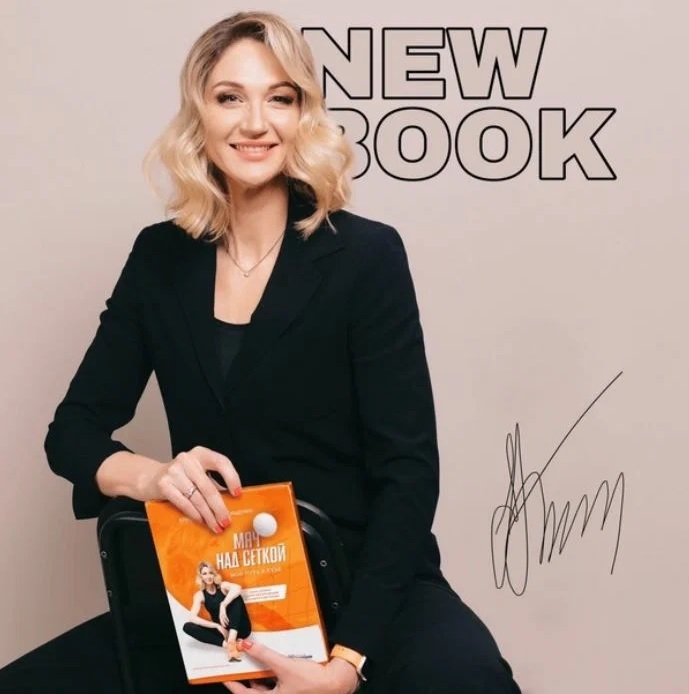 This fall, the book "The Ball Over the Net (Мяч над сеткой)", which is the autobiography of the big name of the Russian female volleyball, Bracht-Tishchenko, was published. The book contains many vivid and interesting stories that accompanied the eventful career of a former middle blocker/outside hitter. She was a 12-time champion of Russia as part of Uralochka-NTMK, played for the national team for 10 years (USSR, CIS, Russia), and played twice in the Olympic finals (2000 and 2004), losing both.
Having ended her career early due to injuries, in 2013, she didn't get lost in life outside of volleyball. Bracht-Tishchenko invested $20,000 in prize money from the Olympics 2004 in her education and eventually became a top-level sports manager. She has worked for the IOC, UEFA, and FIVB. In the latter body, she was the marketing director and did a lot to develop the game. There's a lot of volleyball in her book, revealing the characters of players and coaches, and, at the same time, stories about the culture and mentality of the residents of the countries in which she lived or played either on a club level or with the national team: Cuba, Japan, Croatia, Italy, England, Germany, and Switzerland. On the pages of "The Ball Over the Net" you'll find memories of dramatic Olympic tournaments, the story of how the sympathy of the FIVB President for one of the Russian volleyball players helped the Russian team to break into Atlanta 1996, and how the players of Croatia's Dubrovnik unexpectedly watched an adult film.
Sport Biznes Online presented a fragment of one of the chapters of the book, in which Bracht-Tishchenko talked about the legendary coach Nikolay Karpol.
"Everyone who learns that I've been training under his guidance for almost a decade and a half asks, with varying degrees of sympathy, how I managed not to go deaf during this time. 'A miracle!' – I answer jokingly, but in fact, the yelling was just his manner of making an order and an attempt to convey information to the players. Nothing personal, no insults; everything is work. Seriously!" three-time Best Spiker of the CEV EuroVolley wrote about collaborating with Karpol, who entered the Guinness World Records two years ago.
"We tried to look him straight in the eyes and filter out emotions in search of useful instructions, of which there were plenty in these shoutings. It often helped us to concentrate. Yes, of course, someone would burst into tears, but Karpol perfectly knew the approach to each of his 'pupils' and communicated with them in different ways," Tishchenko added but admitted that Karpol couldn't avoid calling players derogatory names when losing his temper, but that over time, they simply stopped paying attention to these profanities, as they were part of the game, so to speak, "production costs":
"For the poor and unclean execution of the element, Karpol called us peasant women or kolkhoz women (kolkhoz – a sort of collective farm in the Soviet Union). It wasn't disrespectful, just in such an expressive and emotional manner, the coach pointed out the lack of grace in our actions."