Volleyball has gone from strength to strength over the past two decades.
Visibility for the sport has increased globally, as have the number of facilities, clubs, and tournaments worldwide giving new players access to our beloved sport. In 2021, the USA's NCAA women's volleyball final between Nebraska and Wisconsin broke all previous records for a volleyball event on ESPN, drawing in over 1.2 million viewers. 
Enter The Esports Phenomenon
With appetite growing for the sport, we wanted to explore what the state of volleyball esports is in 2022. From the outset of the unprecedented events that struck the world in 2020, a wave of cancellations for major sporting events swept across the globe – with volleyball no exception with the likes of the 2021 Volleyball World Grand Champions Cup going uncontested.
Into this vacuum leaped esports, otherwise known as competitive gaming. This phenomenon is nothing new – esports is a thriving scene of high-level video game competitions that traces its history right back to the early 80s. Yet until recently, it made up a relatively small part of the games industry. 
However, the sector appeared to cross an invisible watershed in the early years of the 2010s. This is thought to be brought on by a range of factors from cheaper and more widely available gaming laptops and increased visibility of competitions and high-profile gamers through Twitch, the game streaming platform acquired by Amazon in 2014.  Viewership and participation numbers surrounding the scene began to climb steeply – a Google trends search for the term "esports" points to a 500%+ increase in the number of searches featuring the word between 2012 and today. 
Yet it took the events that have marked the early years of the 2020s to catapult the scene into mainstream awareness. Here was a thriving network of events and athletes that proved resilient in the face of disruption due to the online medium of their sport, leading to the sector capturing market-share from traditional sporting events.
Everyone Wants a Piece of the Pie
Now everyone wants in on the action – major sporting bodies, tournaments, teams and leagues from all directions are clamoring to establish a foothold in the competitive gaming world. In most cases, this has been an organic process as the majority of major sports already license out their franchises in official game deals – think Madden NFL, NBA 2K or FIFA. As such, throwing their support behind pre-existing esports tournaments taking place on these games has seemed like a no-brainer in this new reality.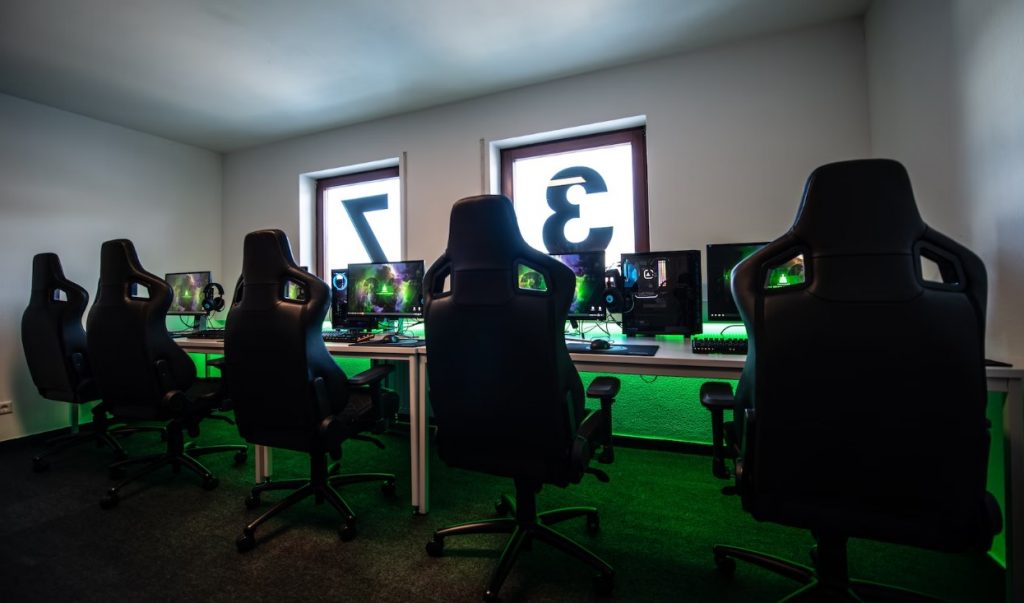 Some are even taking this a step further, with several European soccer clubs, among them Paris-Saint Germain and Schalke 04, even lending brand and badges to teams and athletes competing in pure esports-derived titles such as Counter-strike: Global Offensive and League of Legends.
Precious Little Esports Joy for the Volleyball Faithful
In the wake of this, we ask – what is the state of Volleyball's own esports ambitions?
Well, not much as yet, you may have guessed. For one, there needed to be a game for would-be esports volleyball athletes to play, and there was precious little out there that could be considered much more than arcade fare.
That was until the release of Spike Volleyball, which saw simultaneous release on the PS4, Xbox One and Windows PCs in 2019. This game sought to redress the balance by giving Volleyball fans a true, officially supported game with simulation-quality gameplay. And it did just that – Spike Volleyball features 50 international men's and women's squads all rendered in impressive detail and with accurate stats for each player. 
Sadly, at present there doesn't appear to be sufficient interest, either from players of the title, the developers, or the FIVB itself to platform the idea of hosting international esports tournaments using Spike.
With no news as yet on a next-generation sequel to this title, and no word from major studios like EA of an upcoming volleyball project, it looks as if the sport's short-term hopes for establishing a thriving competitive gaming wing will be remaining on the drawing board for some time to come. Here's hoping in the coming years, as volleyball continues to grow and broaden its appeal, we may get the major volleyball game and esports tournaments we deserve.