The second leg of the 2023 CEV Men's Volleyball Challenge Cup semifinal has been postponed until Thursday, February 16, at 2:30 PM local time.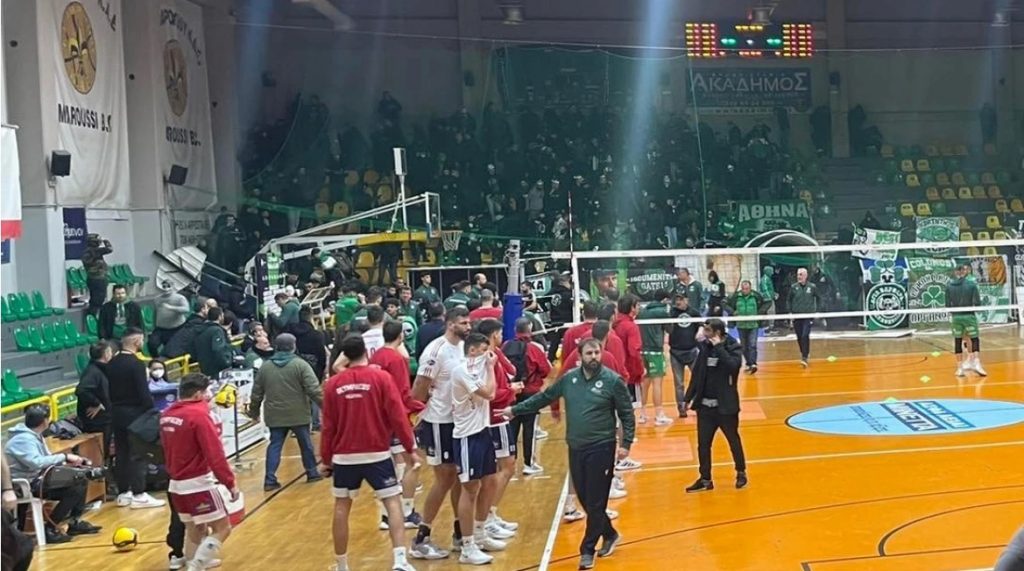 The match between Panathinaikos Athens and Olympiacos S.F.P., valid for the second leg of the CEV Challenge Cup Volleyball 2023 | Men, has been postponed for one day, as decided by the meeting that took place inside the Agios Thomas Indoor Hall in Athens. It will be held on Thursday, February 16, at 2:30 PM local time.
One hour before the match that was to be played today (Panathinaikos won the first leg 3-1) there were tensions at one of the entrances to the hall. Then tensions poured over to the stands after which police used tear gas inside the hall. This caused even more intense incidents. It took two hours for the atmosphere to settle down, but due to the fact that the doors to the hall were left open for about two hours, there was a noticeable drop in temperature in it and there were no conditions for the encounter to be held.
The match tomorrow will be played without the presence of the crowd, something that would also happen today after the joint decision of the supervisor and the police if it was played.
CEV Challenge Cup Volley 2023 | Men, semifinals – bracket