The Brazilian national team have defeated Japan in the Volleyball Nations Quarterfinals – 3-1 (29-27, 28-26, 20-25, 25-14).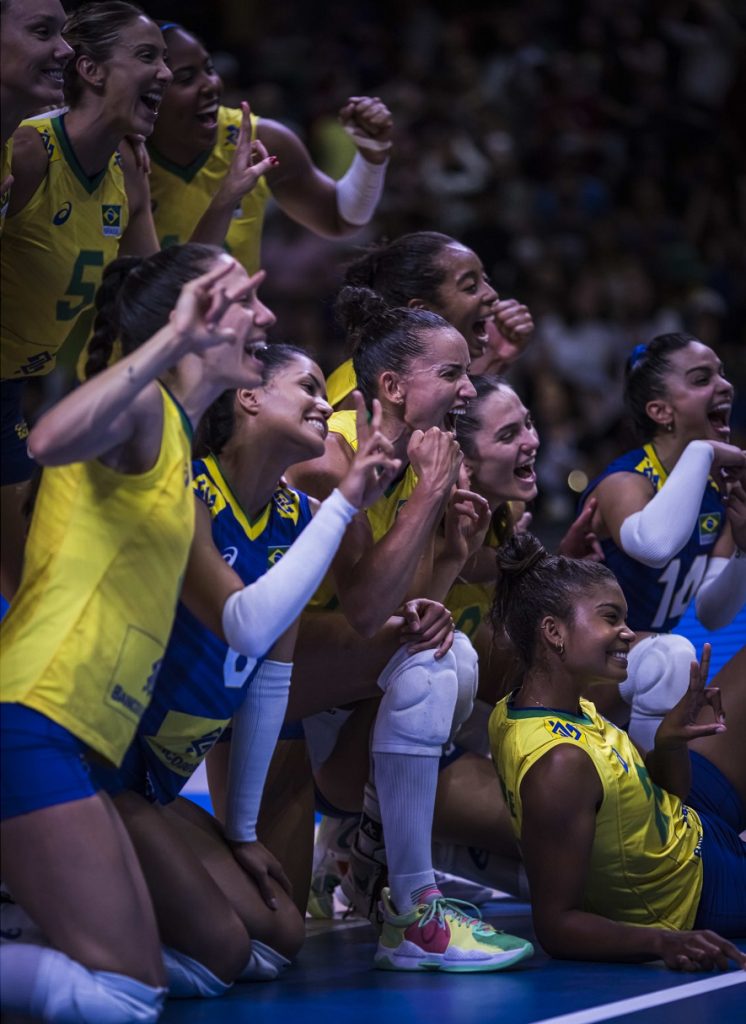 After the first two sets in which Brazil barely managed to prevail by winning the extended sets with 2 points of difference, Japan won the third and that was all from them in this game…
Gabriela Guimaraes, an outside hitter for Brazil and the team's captain, had the most points with 23, followed by opposite Kisy Nascimento 20 and outside Julia Bergmann 17. In contrast to Japan's total of six kill blocks, Kisy and middle blocker Ana Carolina Da Silva each contributed four of the team's 16 kill blocks.
"First of all, I am still trying to catch some breath, because this match against Japan was like this: you attack one time, two times… The rally goes on for over a minute… So, you need to be pushing all the time, physically and mentally. That's why I am really proud of my team! We came back from behind in the first two sets, lost the third set and said, let's keep our energy, take a breath and push everything we have in the fourth set and this is what made the difference. This is the energy of Brazil and we need to bring it forward in the semifinals too," says Gabi.
Volleyball Nations League, Results: