A sold-out PalaVerde hall in Treviso (5,344 spectators) saw their Prosecco DOC Imoco Conegliano beat Vero Volley Milano in Round 8 of the 2022–23 Italian Women's Volleyball Championship.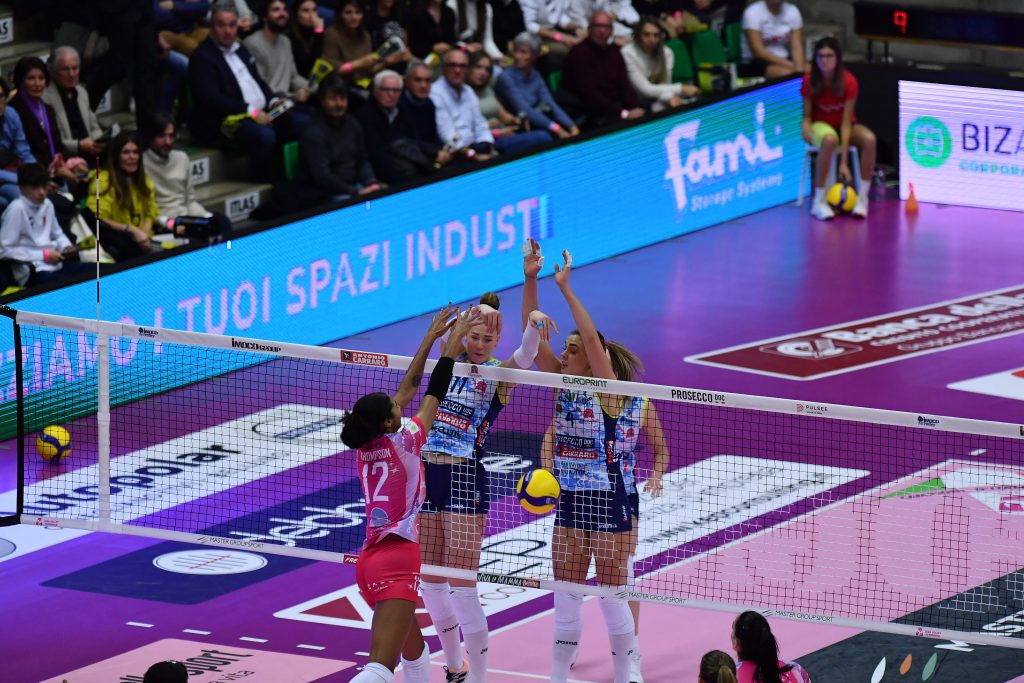 Close to 5,500 spectators in the Treviso hall appeared in the stands to see their Imoco locking horns with the last season's rivals for the Scudetto – at the time, Vero Volley Monza, now Vero Volley Milano. The challenge valid for Round 8 of the 2022–23 Serie A1 featured the two unbeaten sides. It was a moment of truth that ended with the reigning champions keeping their invincibility (9-0) and leading in the standings. Milano's seven-game run has come to an end.
It was an emotional match for the two Milano players – Raphaela Folie and Miriam Sylla, both protagonists of Imoco's successes in previous years – who changed their colors to defend in the offseason. Before the match, the duo received awards from the officials of their ex-team in tears, getting a standing ovation from the soldout PalaVerde. Imoco had Swede Isabelle Haak as the highlight (28 points). American Jordan Thomspon tallied 15 on the losing side.
2022-23 Serie A1 – regular season, Round 8: