In the Men's MEVZA League, ACH Volley Ljubljana achieved another impressive victory on Wednesday night and thus continued the winning streak – 7 victories in 7 games played. "Orange Dragons" defeated SK Zadruga Aich/Dob 3-0 (25-19, 25-21, 25-22). Matej Kök of ACH Volley Ljubaljana was the top scorer of the match with 14 poins. Marino Marelic with 13 points was the best scorer for the SK Zadruga Aich/Dob.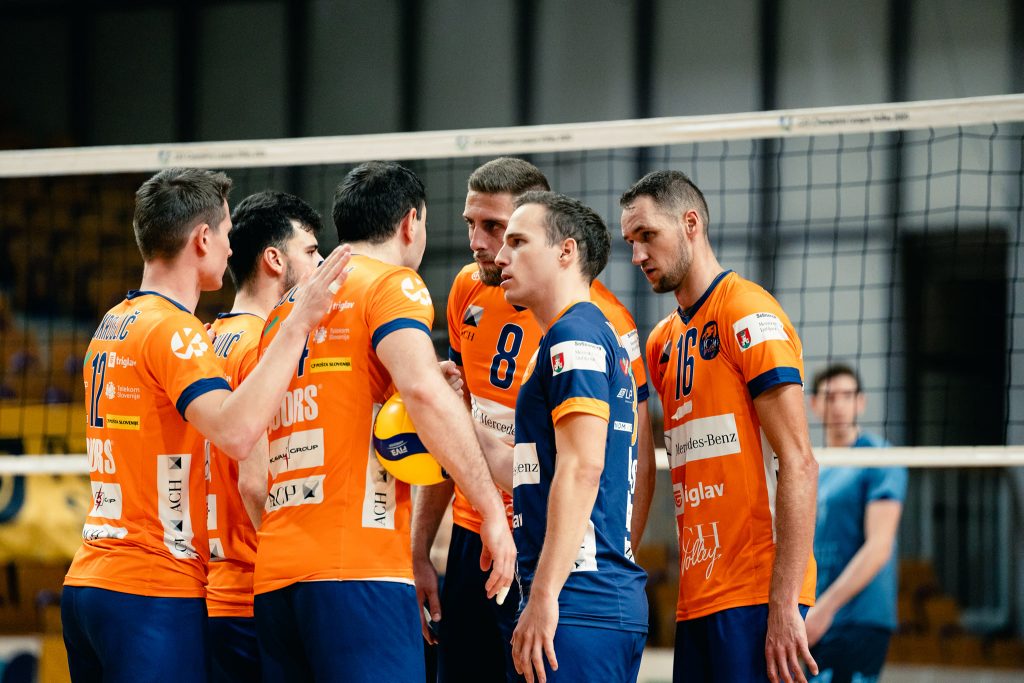 9 teams from 4 countries (Slovenia, Slovakia, Croatia and Austria) are participating in the MEVZA men's league for the 2021/2022 season.
MEVZA League Men: UVC Holding Graz (AUT), SK Zadruga Aich/Dob (AUT), Union Raiffeisen Waldviertel (AUT), HAOK Mladost Zagreb (CRO), OK Merkur Maribor (SLO), Calcit Volley Kamnik (SLO), OK ACH Volley Ljubljana (SLO), TJ Spartak Myjava (SVK), VKP Bratislava (SVK)
The men's league is played in a double round robin format. After the completion of the main part, the Final Four tournament will be scheduled (the hosts will be announced later).
MEVZA League
November 17,2021
ACH Volley Ljubljana (SLO) – SK Zadruga Aich/Dob (AUT) 3-0 (25-19, 25-21, 25-22)