Tianjin's relentless campaign in 2021/22 Chinese Women's Volleyball Championship was rounded up with a crown, third in a row.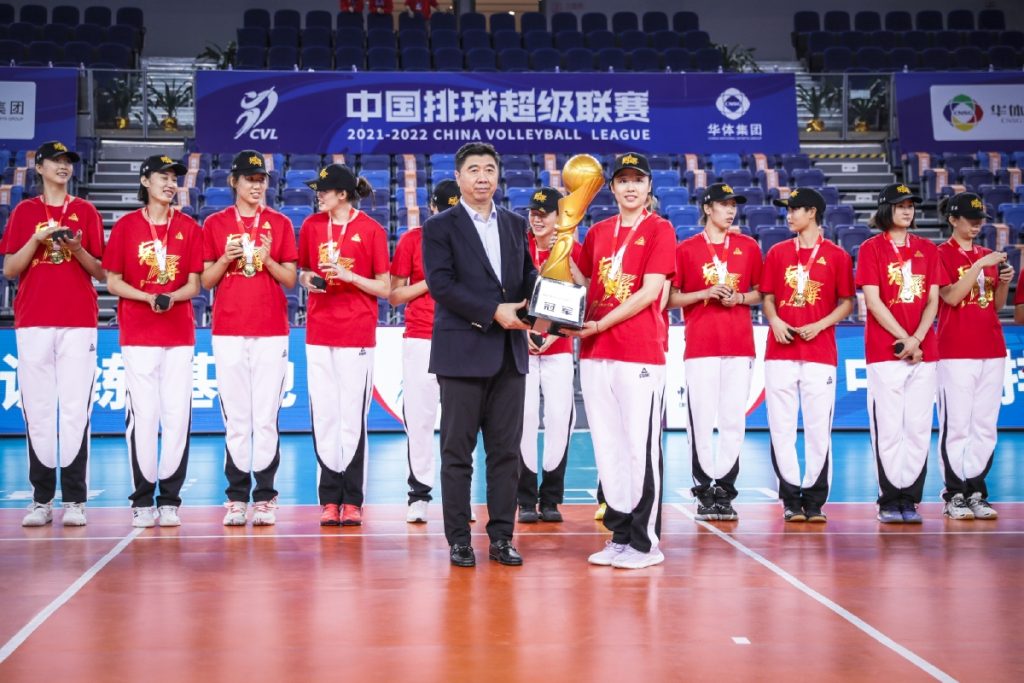 The extraordinary season in the 2021/22 Women's Super League of Tianjin, consisting of 17 wins out of 17 games, with only 2 sets lost, none of which in the playoffs, is over in the best possible way for them – with the 14th title in the competition, the 3rd in a row. Just like in Game 1, Jiangsu had no chance in Game 2 of the finals: 3-0 (25-10, 25-12, 25-20).
Even though they played the whole season without one of the best players in the world, Zhu Ting, who's recovering from injury, the team commanded by Wang Baoquan was untouchable for all rivals in Super League. For that, Tianjin can thank Cuban power Melissa Vargas, who ended the season as the competition's top scorer (301 points). She notched 19 in the second match of the finals through 70% attack (16/23, 3 errors). Li Yingying scored 18 points and made 79% reception (14 digs, 29% perfect).
2021/22 Women's Super League – playoff finals: