Croatian volleyball national team player Božana Butigan, a 22-year-old and 190 cm tall middle blocker, had six days, to rest from her all-year national team obligations and prepare for the new club season in Italy. She is currently playing for the Volley Bergamo team, a club where she moved last year after Christmas from Imoco Volley Conegliano, the strongest club – in the world.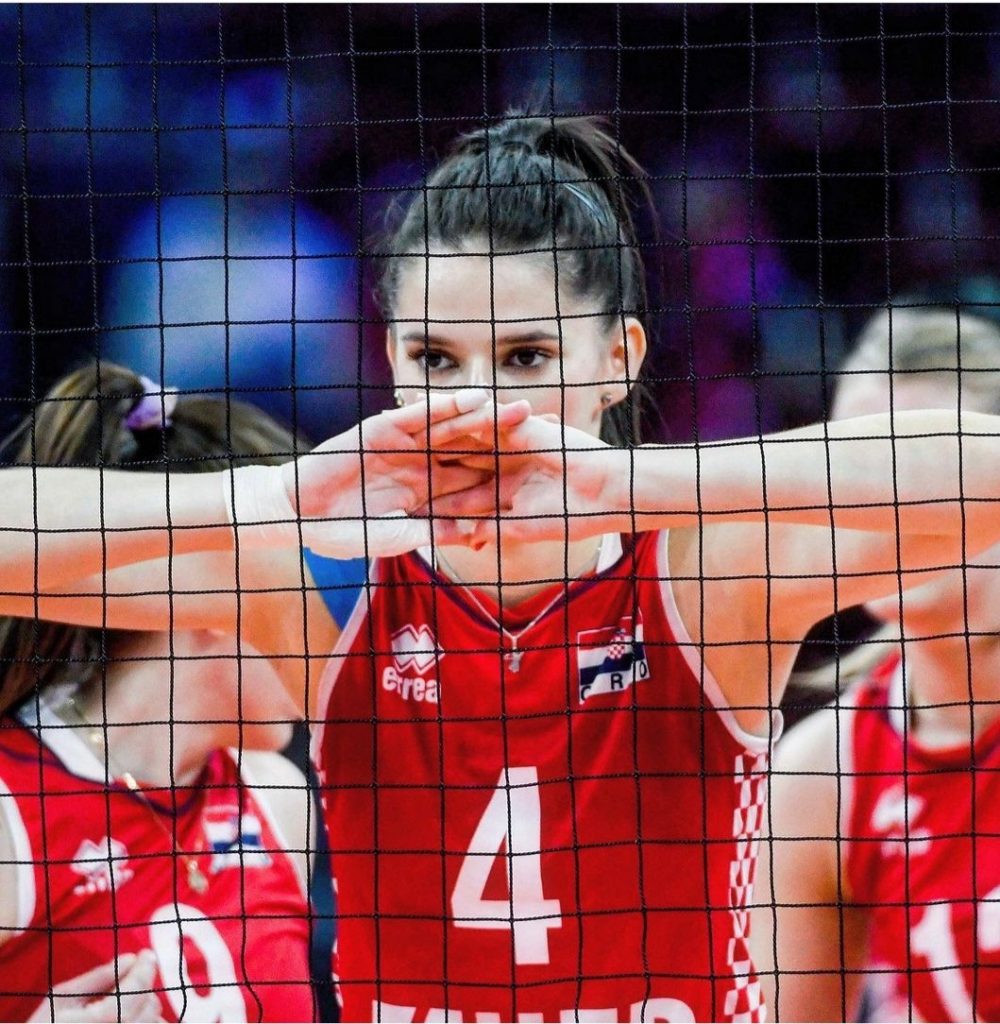 "Of those six days, I spent three on the road, because I had to get from Poland (WC) to Čapljina my hometown, then back via Zagreb to Bergamo. But let it be, I saw my family  and immediately jumped into the club program."
And obviously very well, because in the last round of the Italian women's first league, she was named MVP in the victory of her Bergamo team over Firenze.
"It was good, really, we played great, and I was also satisfied with my performance. I had 10 points, 3 of which were blocks and 7 points in the attack. It was a match of the 2nd round because due to the World Cup, the league is played quickly, Wednesday – Saturday. In the 1st round we played against Conegliano, and this weekend we play in Monza."
Then you could also congratulate our former coach and your club coach Daniele Santarelli in person on winning the World Championship with Serbia.
"I congratulated him first with a message, and then when we met at the match. He was happy, and I'm really happy for him, he deserved it. He told me that we were a great foundation for him because it's a similar mentality."
Our national team did not have any success at this WC.
"Unfortunately, we didn't play well, we didn't show the game we wanted. We tried, but it didn't work out, which is why we were all disappointed."
However, when you look at the whole summer and all the national team competitions…
"Then in general, we can be satisfied. We achieved our primary goals, qualified for next year's European Championship and qualified for the League of Nations, which is a great success. Unfortunately, we did not manage to win a medal at the Mediterranean Games, and the Golden European League was not exactly what we had imagined. So there were ups and downs."
A new coach has arrived for the national season, Ferhat Akbaš, how did you 'click' with him?
"He is an excellent, young expert, a modern coach who cultivates fast volleyball. I can say for myself that I am very satisfied with his work, and I share the opinion of the other girls. We were together for a long time, all summer, and there was time to get to know each other well. I think that after Santarelli, he is a great match for our national team."
Let's go back to club duties a little more. What are your ambitions for this season?
"First of all, not to allow ourselves the fight for survival, we have to solve that long before the end of the league. Although it will be very difficult, apart from the big four, the other teams are so equal that they can really beat each other, but at the same time lose too. So, it will be a hard fight for fifth place as well for the ones for survival. For example, in the last round, the last-placed team won a match against the third. But we have a great team, excellent, the atmosphere is superb, and I really enjoy playing here. I had a great time as well last season when I arrived. But now everything has fallen into place",  concludes Croatian national team member Božana Butigan, who has one more exam left before the end of her third year of college, which she equally pushes with the same enthusiasm as her sports career.
"After I finish the third year, I will receive a bachelor's degree in communication and will leave the faculty on hold for a while, in order to devote myself to a sports career. It is difficult to push sports and college at the same time. I almost already have my diploma in my hands, so we'll see more in the next two years when the time comes."