Tianjin re-confirmed themselves as the Chinese Women's Volleyball Championship winners by also outclassing Shanghai in Game 2 of the 2022–23 playoff finals.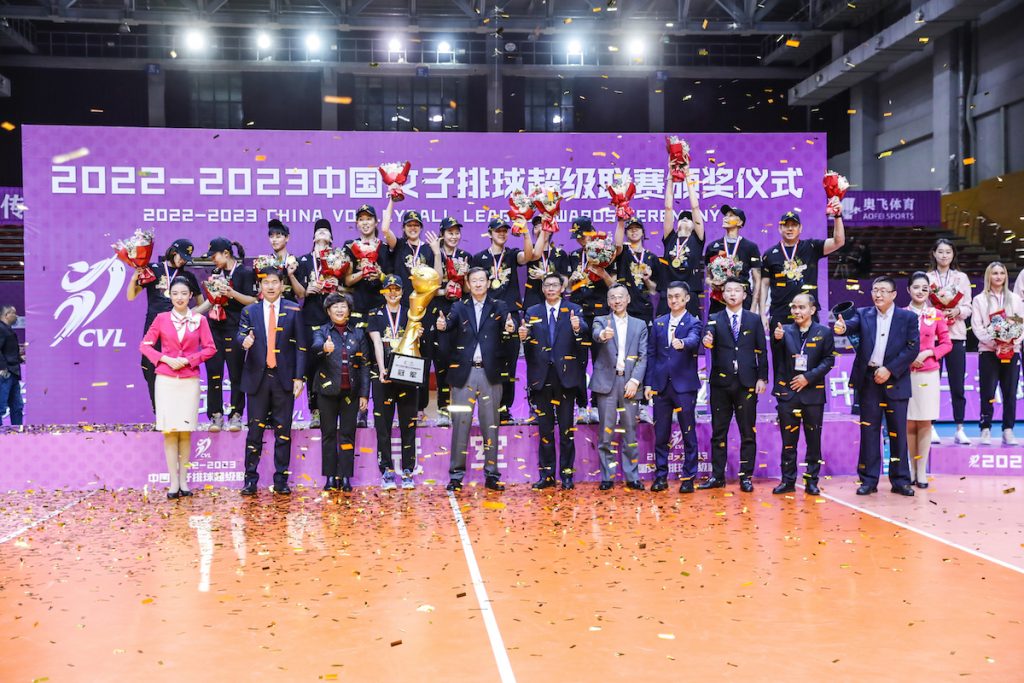 Twenty-two victories in as many games and only one set left: these are the extraordinary numbers with which Tianjin brutally dominated the season in China, bringing home the fourth consecutive title and the 15th overall in the history of the women's Super League. The superiority of the most-titled women's organization in China culminated in the double 3-0 win over Shanghai in the 2022–23 playoff final.
Cuban Melissa Vargas, the top scorer in Game 2 with 23 points, was awarded for the second consecutive year as the best foreign player in the competition. Her teammate Li Yingying, author of 22 points in the last match, was awarded the MVP of the season.
2022–23 Women's Super League, playoffs, final: