Hebar Pazardzhik and Maritza Plovdiv became the back-to-back winners of the Bulgarian Volleyball Cup.
The final of the 2023 Bulgarian Men's Cup (Money+ Купа България 2023 мъже) was extremely exciting. In the match that was the culmination of a three-day elimination tournament, played in Pazardzhik, the home side of Hebar made a complete turnaround and defeated Deya Sport Burgas 3-2 (15-25, 21-25, 25-22, 25-19, 15-12). The battle was a dispute between two Italian coaches: Camillo Placì (Hebar) and Francesco Cadeddu (Deya). The two teams played an equal and intriguing match, in which Deya took a 2-0 lead in sets with a very effective game, but then the hosts, inspired by the support of 2,000 spectators in their own hall, significantly raised their level of play in all elements and pulled off a complete turnaround to win the back-to-back trophy, which was the fourth time overall in their history that they triumphed in the competition. Dobromir Dimitrov, the setter for the new-old Cup winners, was named Most Valuable Player.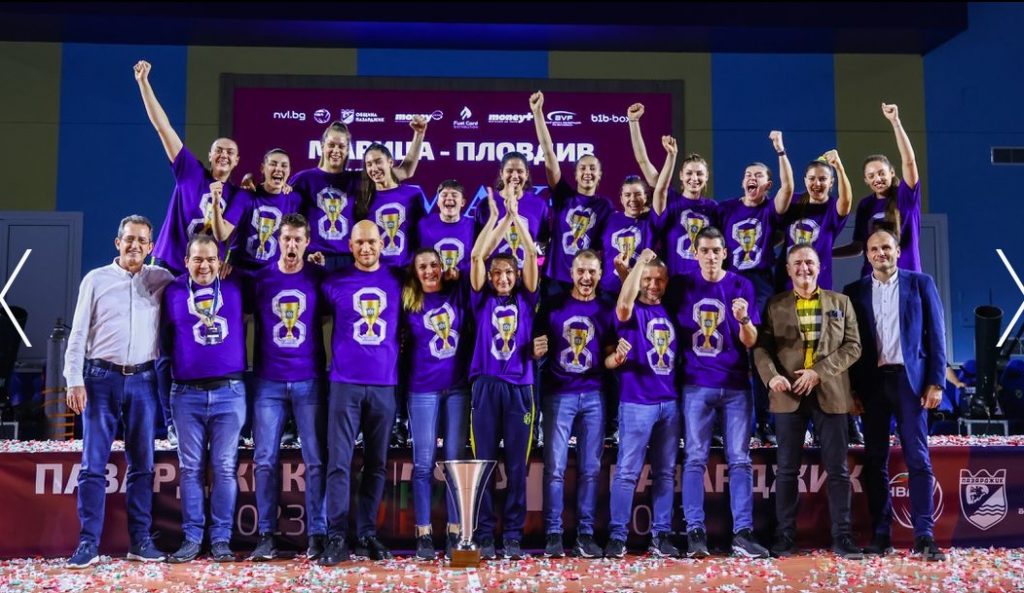 Maritza won their eighth Bulgarian Cup, the sixth in a row, after categorical success over CSKA Sofia in the women's final (Money+ Купа България 2023 жени), also in Pazardzhik, with a 3-0 (25-16, 25-20, 25-17). With 13 points, Maritza's top scorer was one of the country's top prospects, 16-year-old opposite Iva Dudova. Yoanna Atanasova was the top scorer for CSKA with 10 points.