Yugra-Samotlor recorded their first win in the 2021/22 Russian Men's Volleyball Championship, doing it against one of the title favorites Kuzbass.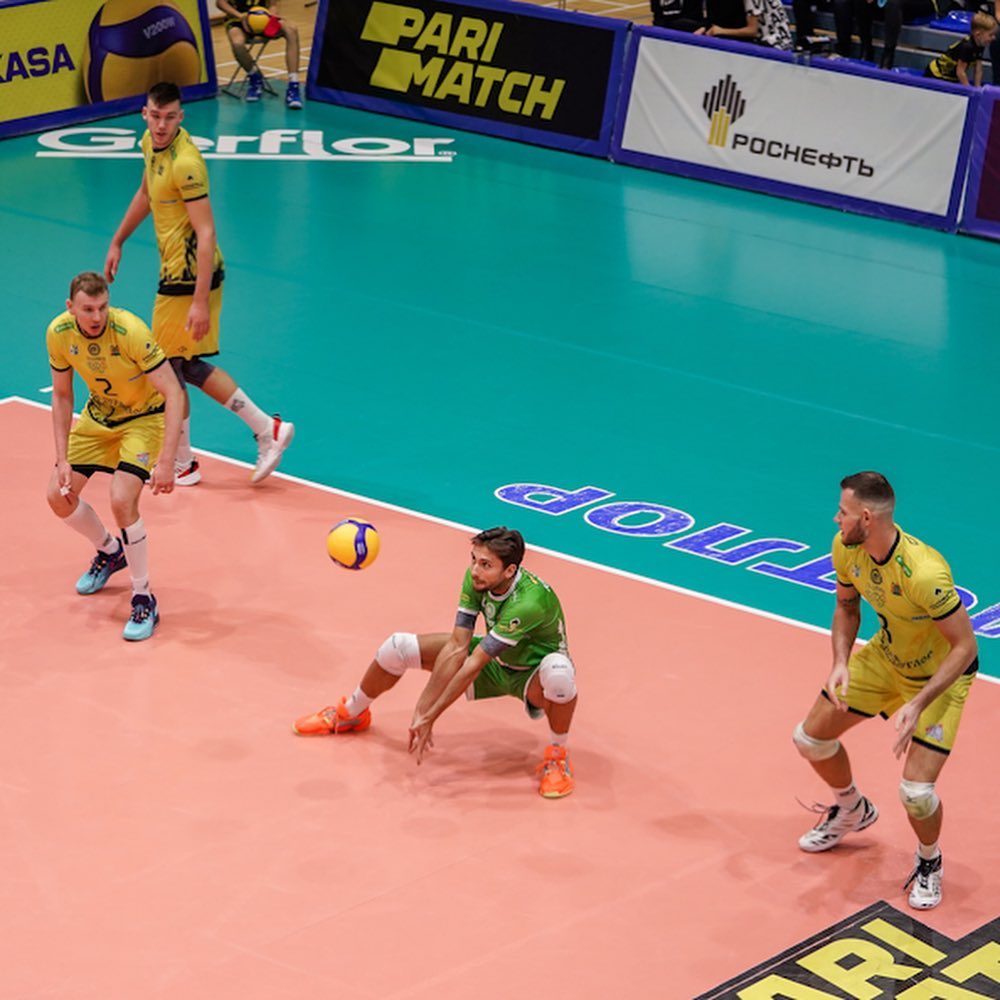 Yugra-Samotlor beat one of the title favorites Kuzbass in Round 4 of the 2021/22 Men's Superliga Parimatch, taking advantage of rivals' injury-overwhelmed situation. Namely, Brazilian Alan and both liberos – Obmochaev and Moiseev – were sidelined so the teenager Sagyndyk Turdumamatov was 'loaned' from the youth team to cover this position in the line-up of the Kemerovo side. Even so, Kuzbass got themselves 2-0 in sets and 10-5 in the third set, but then Yugra-Samotlor's unstoppable turnaround, led by two players named Maksim – Sapozhkov and Shpilev – came to the scene. Both scored 19 points. Yuriy Tsepkov set up five blocks. Valentin Krotkov made 76% reception (29 digs, 24% excellent).
Zenit-Kazan and Lokomotiv kept the perfect record (4-0) in the competition, sweeping ASK and Enisey, respectively.
Dinamo Moscow (Yaroslav Podlesnykh 14 points; Evgeniy Baranov 82% reception /11 digs, 45% excellent/) helped Dinamo Moscow down Gazprom-Yugra 3-0 and redeem for losing to Lokomotiv in the previous matchday.
2021/22 Men's Superliga Parimatch – regular season, Round 4: