Leningradka is slowly getting their fans, and fans all over the country, used to taking scalps of big teams in the 2022-23 Russian Women's Volleyball Championship.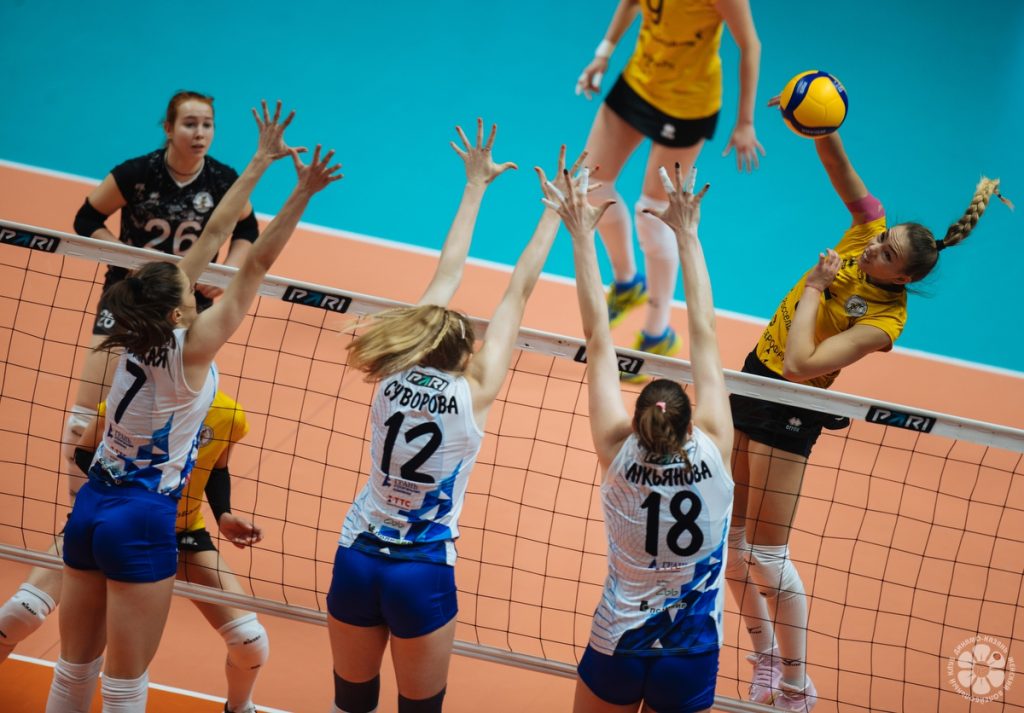 Leningradka emerged from the toughest schedule of the 2022-23 PARI Superliga for women (2022-23 PARI Суперлига Женщины) there is in the last three weeks only partially harmed. During this time, the Saint Petersburg side played against all top 4 teams from last season, losing only one match, against the titleholders Lokomotiv in the first of these encounters. Today, Leningradka closed the series against last season's top 4 with Round 10's match against the 2021-22 regular season winners, Dinamo Ak-Bars. The 'Wild bees' stung the Kazan giants hard, sweeping them for their third win in a row, which was enough for them to climb to third place in the charts. At the same time, Leningradka ended a drought in matches against today's rival that has lasted since 2015.
Anastasiya Chernova topped Leningradka with 18 points. Elizaveta Lukyanova tallied 17 for Dinamo.
2022-23 PARI Superliga for women – regular season, Round 10: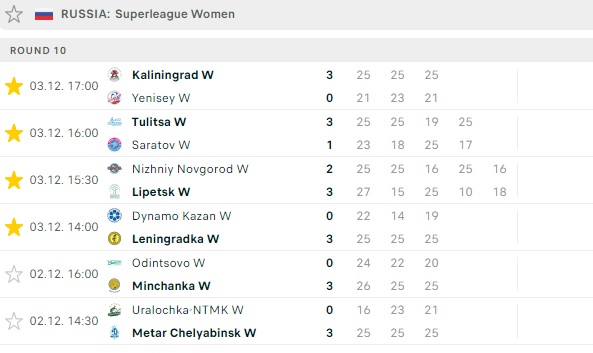 December 4:
Dinamo Moscow – Dinamo Krasnodar