In the coming years, the Turkey Women's Volleyball National Team will have by far the strongest competition among opposite hitters in the world as one of Europe's most promising players in this position has obtained the country's citizenship.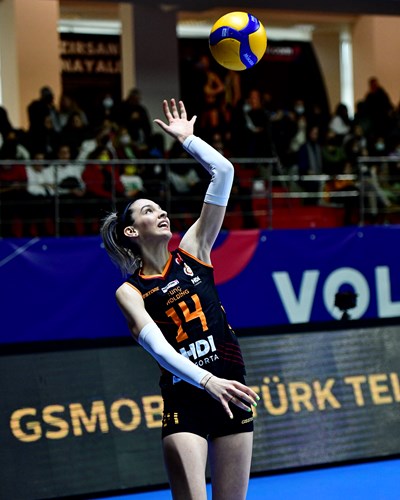 Alexia Ioana Căruțașu, the best female volleyball player in Romania, will play for the Turkey National Team. The teenager obtained Turkish citizenship and declared herself extremely happy that she'll play for this national team. Căruțașu will get the right to play for Turkey starting in January 2024, according to the rules of the International Volleyball Federation (FIVB) which say that upon changing the citizenship/sports nationality, the player will have to wait 2 years to play for the new country of origin. For Romanian volleyball, it's a huge loss, considering that an 18-year-old is one of the biggest prodigies on the Old Continent.
Căruțașu stated for Eurosport that she waited 4 years to change her sports nationality. The last call she received to play for the Romania National Team was at the beginning of the year, but Căruțașu refused to come to the gathering. Earlier, the young opposite hitter stated that she was disappointed by the attitude and decisions taken by the officials of the Romanian federation (FRVolei). Căruțașu has been playing in Turkey since 2018 and is currently a member of Galatasaray HDI Sigorta.
After getting Căruțașu, the Turkey National Team will have the best group of opposites in the world given that Melissa Vargas (naturalized last year) and Ebrar Karakurt are also in the competition for a starter in this position.