Fenerbahçe Opet returned the lead in the final series of the 2021/22 Turkish Women's Volleyball Championship against VakıfBank in their favor.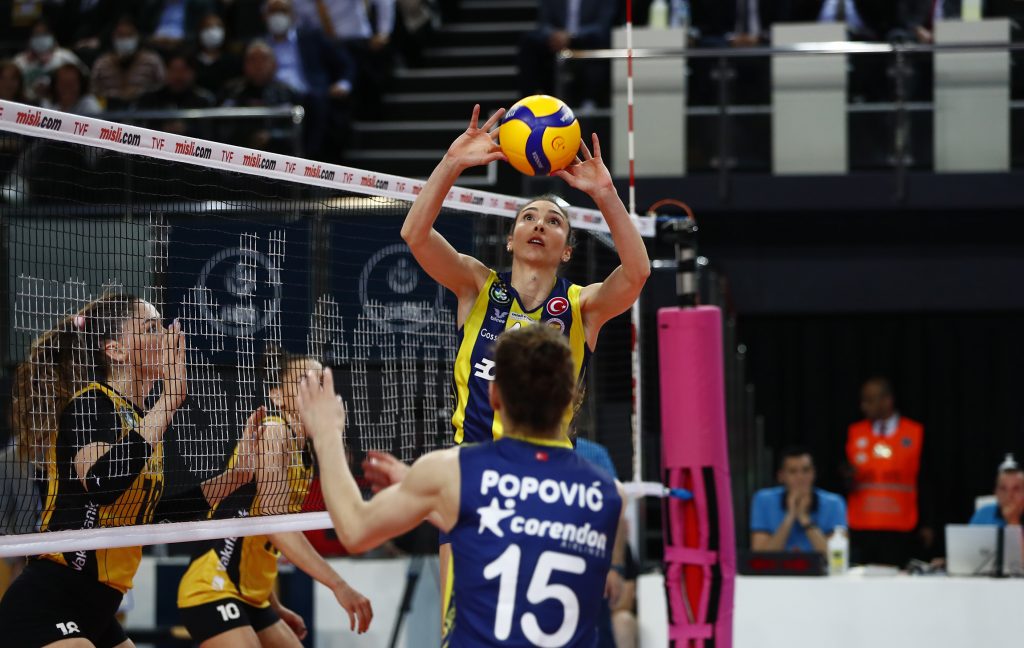 Fenerbahçe imposed themselves on the court of VakıfBank (3-1) and returned the lead in the series of the 2021/22 Misli.com Sultanlar Ligi playoff finals in their favor (2-1). Now, the team commanded by Zoran Terzić found itself a single victory from taking the national title, having the opportunity to end the series at home on May 9.
The second set turned out to be crucial. VakıfBank managed to save 4 set balls, but not the fifth, allowing rivals to tie at 1-1 in sets before clinching the next two sets easier than expected. The best figure in Fenerbahçe was Cuban Melisa Vargas who notched 26 points. Russian Arina Fedorovceva served 5 of the team's 12 aces, while Eda Erdem Dündar made 5 blocks. The Swede Isabelle Haak scored 20 points on the losing side.
2021/22 Misli.com Sultanlar Ligi – playoff finals, Game 3:
VakıfBank – Fenerbahçe Opet 1-3 (25-20, 24-26, 17-25, 19-25)