In a game in which the hole in the net appeared and which was full of twists and turns, No.2 Sada Cruzeiro beat Sesi-SP in Game 1 of the 2021/22 Brazilian Men's Volleyball Championship playoff semi-finals.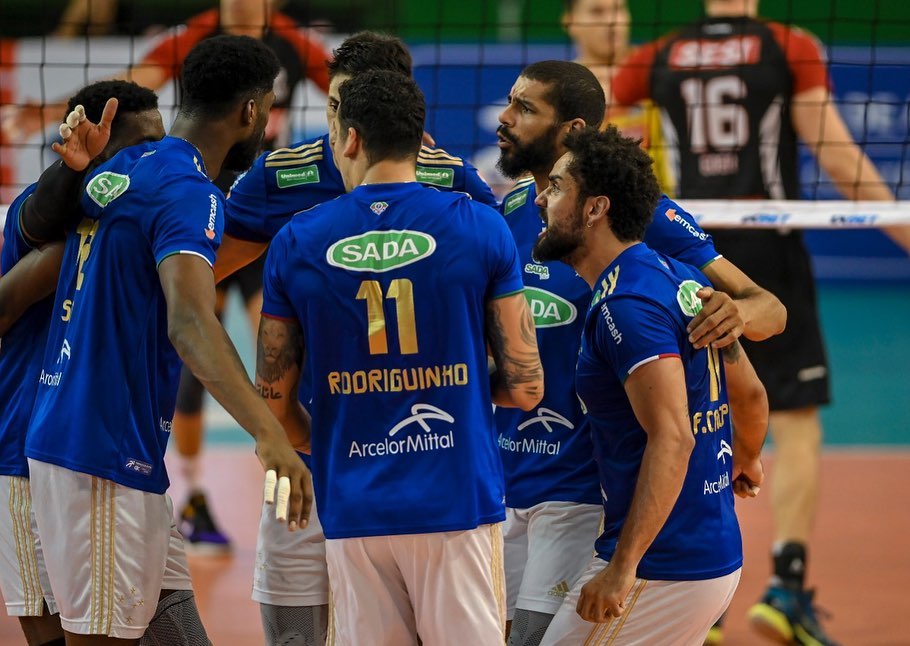 Cruzeiro struggled to win in the first match of the 2021/22 Superliga Masculina 1XBET playoff semi-finals against Sesi. At home in Contagem, the team commanded by Filipe Ferraz suffered some comebacks during the match but reciprocated in the tie break to close the game 3-2. The curiosity of the game happened in the 2nd set. As a result of a powerful serve by Cruzeiro's Rodrigo Leão 'Rodriguinho', the ball ended up puncturing the net after which the patch was applied and the material changed. Exactly in this set, Sesi came back from 21-24 to tie the match at 1-1. An even bigger turnaround occurred in the tie-break in which Cruzeiro trailed 1-6 but took the set with a score of 15-11 and won the match.
Cuban Miguel López top-scored the winning side with 25 points. Victor Cardoso 'Victor Birigui' and Darlan Souza scored 20 points apiece for the São Paulo team, while Leonardo Andrade 'Léo' made 6 blocks.
No.1 Fiat/Gerdau/Minas confirmed strength at home and beat No.4 Vedacit Vôlei Guarulhos 3-0 in the first match of their respective Superliga semi-final. The Belo Horizonte team reached the 7th consecutive victory as a host in the competition to win with ease.
Minas once again played without their main attacking power Leandro Vissotto. His replacement Michael Bozhulev was on a high level – the Cuban put down 22 points through a 72% attack (21/29). Maique Nascimento made 86% reception (14 digs, 71% excellent).
2021/22 Superliga Masculina 1XBET – playoff semi-finals, Game 1: