The greatest classic of Brazilian women's club volleyball (and one of the greatest in the world) was put on the schedule for the first day of the first matchweek of the 2022–23 national championship.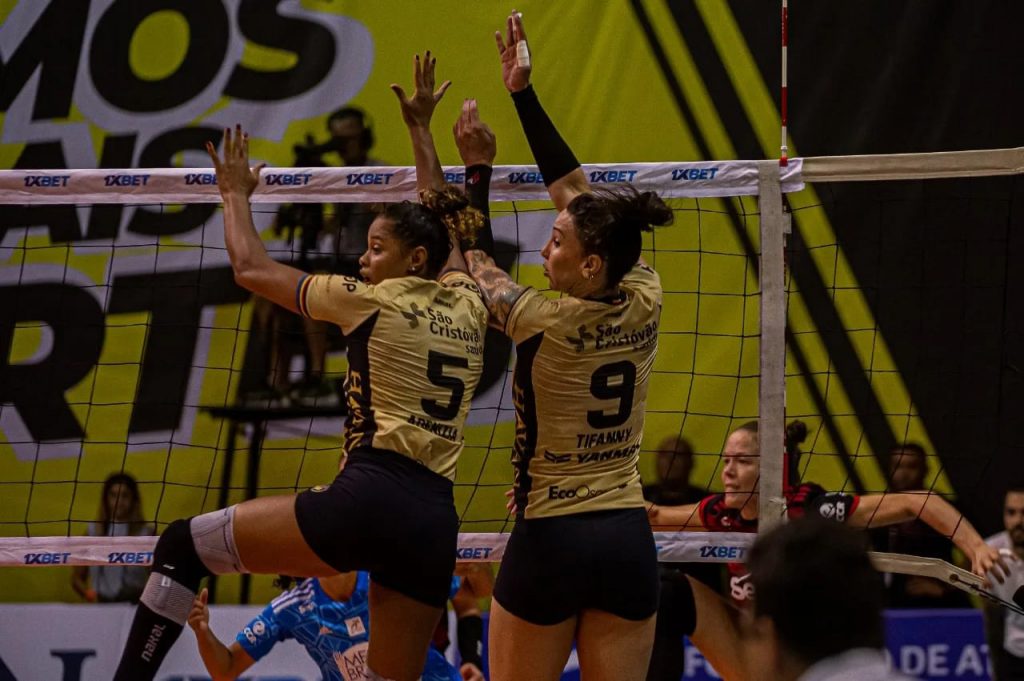 Used to so many playoff finals throughout history (11 in total), Sesc RJ Flamengo and Osasco São Cristóvão Saúde entered the court in Rio de Janeiro in the first round of the 2022-23 Superliga 1XBET Feminina. The home team had a perfect start to the 'clássico' but saw their rivals react. In a great comeback, Osasco ignored the strength of the home crowd and secured victory in 3 sets to 2, partial 20-25, 21-25, 25-21, 25-18, and 15-8.
Tifanny Abreu was the name of the game. The Osasco opposite left the court with 27 points. Adenízia Ferreira did well in blocking with 5 stuffs. Natália Araújo 'Natinha' made 76% reception (25 digs, 3 errors, 52% excellent). On the other side, American outside hitter, Veronica Jones-Perry. Juciely Silva had 4 blocks, while Michelle Pavão made 76% reception (37 digs, 3 errors, 49% excellent). The win on Osasco weighs even more given that they didn't have their two main signings for the Superliga at their disposal. The documents of Pole Malwina Smarzek and American Micaya White weren't approved on time.
In the match that actually opened the Superliga for the season, Fluminense got the better of Barueri Volleyball Club. At home in Rio, the 'Tricolor' won in four sets.
Gabriela Cândido 'Gabi Cândido', with 23 points (4 blocks), was the biggest highlight on the winning side. On the other hand, Maiara Basso, with 25 points, was the greatest name of the side commanded by the Brazil Women's National Team head coach José Roberto Guimarães 'Zé Roberto'.
2022-23 Superliga 1XBET Feminina – regular season, Round 1: