One of the most recognizable names of the Dominican women's volleyball ever, Prisilla Rivera, decided to retire from the national team.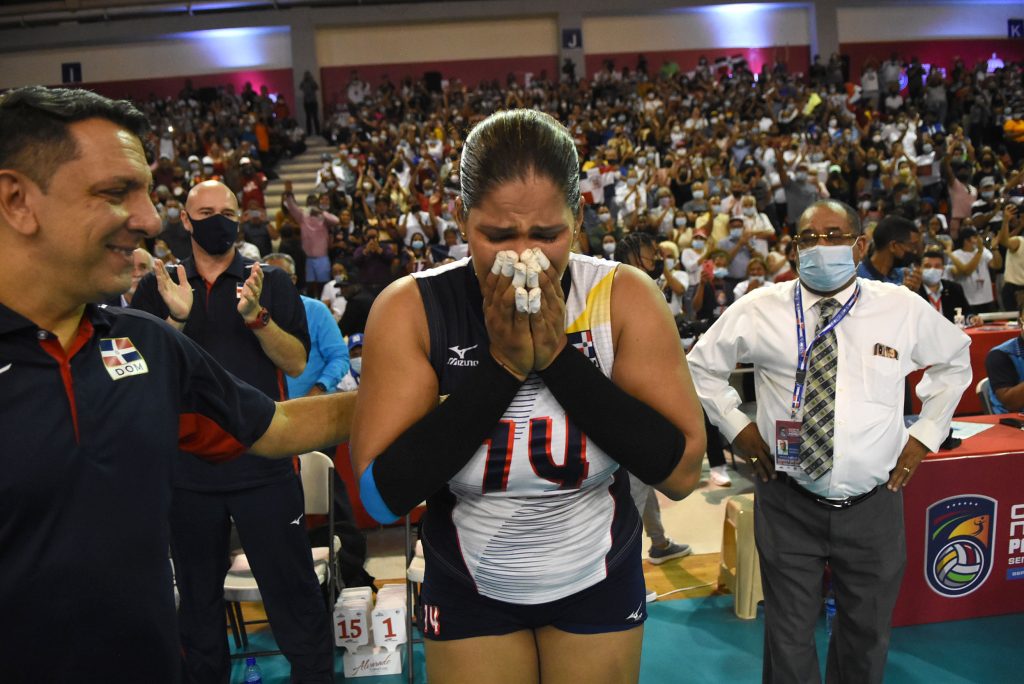 The Dominican Republic won its fifth title in the Pan-American Cup last night by defeating Mexico in the final of the 2021 edition. Apart from the gold medal, this match will also be remembered by the last one of Prisilla Rivera, the MVP of the tournament, for the national team from the Caribbean.
At 22-10 in the third set for the Dominicans, their head coach Marcos Kwiek substituted a 36-year-old outside hitter, who received thunderous applause from the fans in the hall in Santo Domingo and was greeted by her teammates, staff, and also by some Mexican players. Rivera cried during the emotional moment, which came after 22 years in the national team jersey during which she was involved in claiming the following titles: two in the Pan American Games, three in the NORCECA Championship, three in the Pan-American Cup, and three in the Central American and Caribbean Games.
Individually, she was awarded MVP of the Pan-American Cup twice, MVP of the NORCECA Championship once, and Best Spiker of the Pan-American Cup once.