Melissa Vargas excels in the 2021/22 Chinese Women's Volleyball Championship.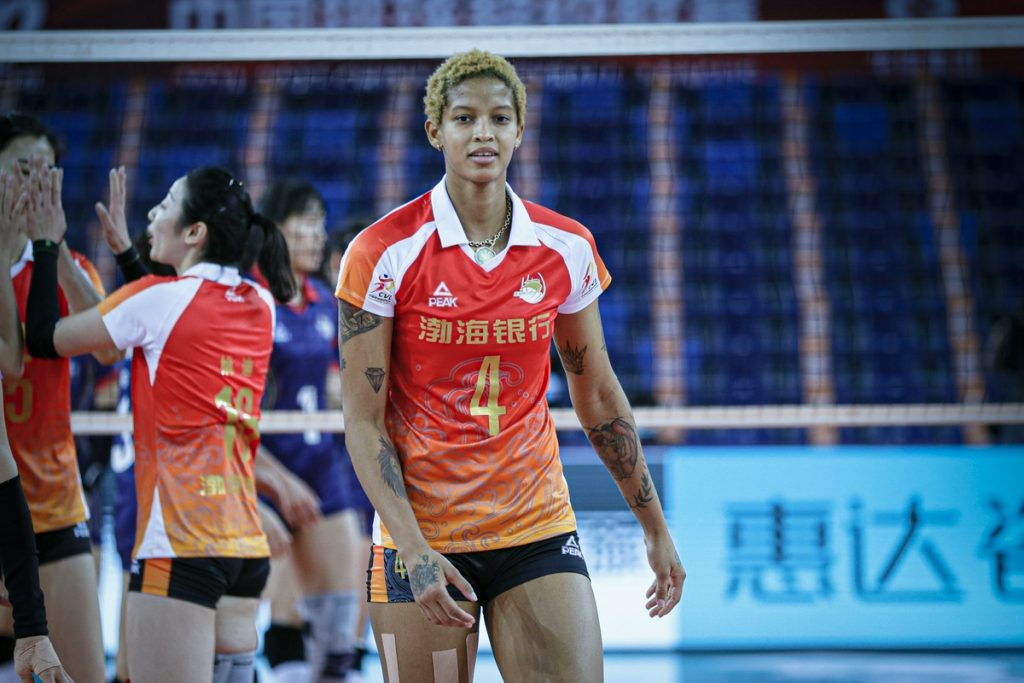 Tianjin earned the fourth win in as many games in the 2021/22 Women's Super League. No wonder given they have the serving machine in their ranks. The Cuban-Turkish opposite hitter chalked up as many as 13 ACES (!) in today's match against Sichuan in Pool A, won by her team in straight sets. What she did sounds really stunning, especially given that just a day earlier, in the encounter against Yunnan, she served 10 aces. That's 23 aces in 24 hours – brilliant.
Interestingly, Vargas equaled the men's world record for aces in a single game, set by her countryman by birth Wilfredo León in May. As for women's world record in this segment, as far as we know, it is in the possession of American Stephanie Niemer, who served 17 aces back in 2017.
2021/22 Women's Super League – regular season, Round 4 (today's matches):