Nicolás Vives, the head coach of the Cuba National Team, has announced the modified list of 14 players who'll play in the 2022 FIVB Men's Volleyball World Championship.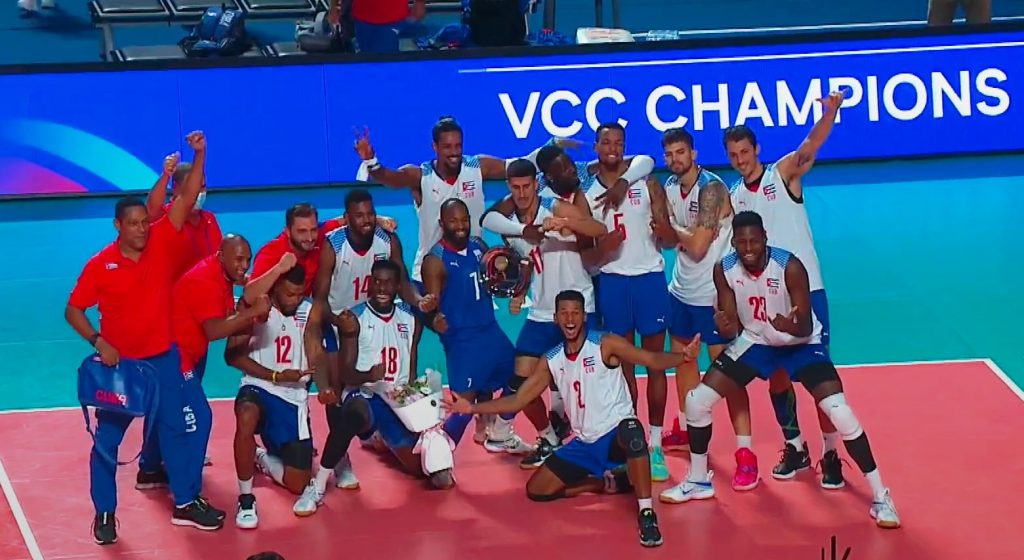 The two main stars, Robertlandy Simón and Miguel Ángel López, will lead the Cuba National Team towards an expected medal at the World Championship 2022 in Slovenia and Poland (August 26 to September 11), as the head coach Nicolás Vives re-announced the roster of 14.
Simón is fully recovered from a wound he suffered in one of the fingers of his right hand during training in Havana, which prevented him from participating in the Pan-American Cup in Canada, where his team was crowned champion. The great absence from the initially announced roster is of the starting middle blocker Roamy Alonso, who injured the patellar tendon of one of his legs. The good news is that Michael Sánchez Bozhulev decided to stay with the team after unofficial news appeared saying he was about to resign from playing in the World Champs.
There are two new names on the squad compared to the 14 announced earlier: the libero Alain Gorguet and outside hitter José Miguel Gutiérrez (enlisted instead of Julio Cesar Cárdenas).
Cuba NT for World Championship:
Middle blockers: Robertlandy Simón, Liván Osoria, Javier Concepción.
Outside hitters: Miguel Ángel López, Osniel Melgarejo, Marlon Yant, José Miguel Gutiérrez.
Opposite hitters: Jesús Herrera, Miguel David Gutiérrez, Michael Sánchez.
Setters: Adrián Goide, Liván Taboada.
Liberos: Yonder García, Alain Gorguet.