Croatian  U17 national team unfortunately will not participate in the European Championship this summer. After the second round of qualifications, in group C, played in Bibinje, after three days Croatia remained last , without points, with all three matches lost.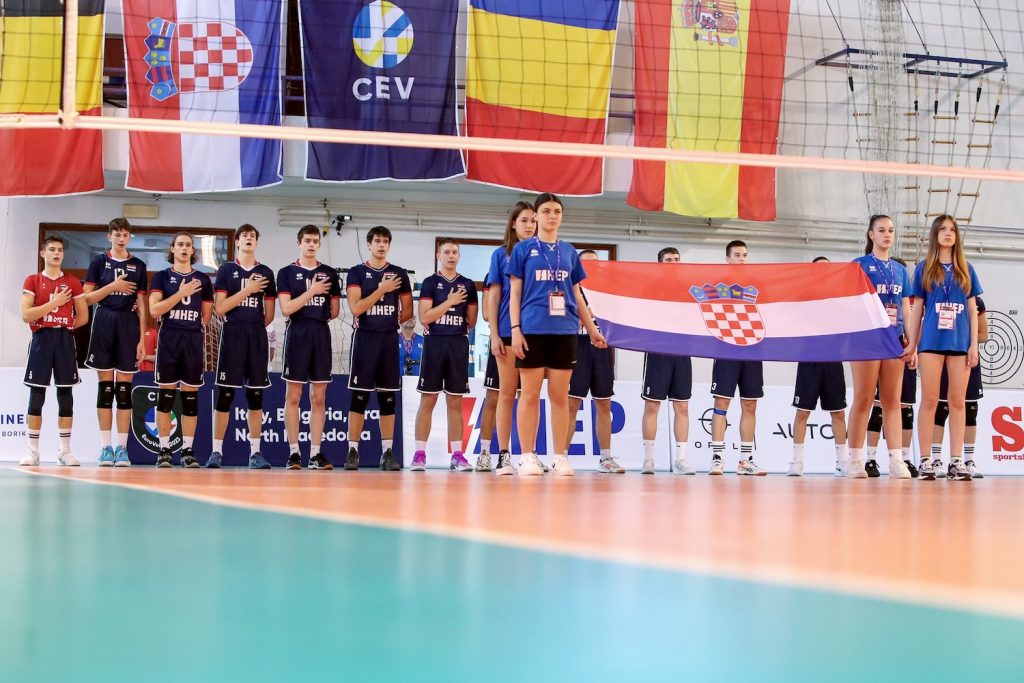 On the first day, Antonio Surac's team lost from Romania 0:3 (24, 18, 22), on Saturday they lost from Spain 0:3 (9, 13, 11), and on the last day of the tournament they also lost from Belgium with 0:3 ( 15, 15, 13). In the end, Spain won the first place with 7 points, the Belgians came second with 6, while the Romanians won 5 points, and Croatia is fourth with no points.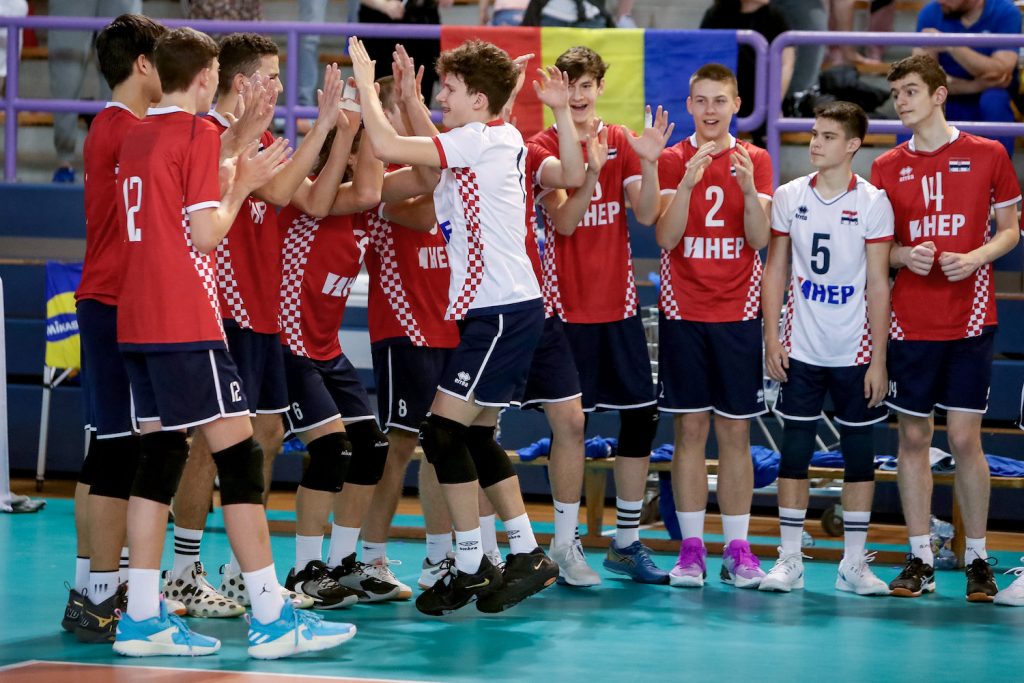 In addition to our qualifying group B, we will play four more, so a total of five, from which the first two national teams each gain the right to perform at the European Championship, along with the third team with the best overall placement.
The coach of the U17 national team of Spain, Fredison Mosquera, was extremely satisfied at the end of the tournament and said: "I am very happy that we won the first place in the tournament and qualified for the European Championship. The whole team did a great job, from the players to the coachihing staff, and everyone deserves congratulations for this great success."
His colleague from the Belgian bench, Wim De Boeck, added:
"We played two matches in five sets. In the first game, we played well against Spain, which we know well, and won 3:2, but in the second game, we lost to a very motivated Romania by the same score. However, I am overall satisfied with the performances of my players and their placement at the EC. The atmosphere at the tournament was great, as well as the organization, which deserves all the words of praise."
Antonio Surać, coach of the Croatian U17 national team, stated at the end:
"After the first day where we were tied with Romania, as can be seen from the trend of the results and the points won, we had no chances in the next two days. Both Spain and Belgium are better than us in all elements, especially they are physically more dominant. Our team still has a lot of work ahead of it, not so much technically and tactically, as we need to work on the physical component. We were too soft, in the block, in the attack… The opponents were much more determined in that regard. We see some future in these guys, but there is still a lot of work to be done. They haven't spend too much time together, which was seen in the matches. I'm sorry that we didn't put up more resistance in the last two games, we were constantly behind with points, from start to finish, so it was difficult to play in that situation where constantly you are behind and try to catch the score. On the other hand, the opponent was more relaxed, so they could do more. I repeat once again, we need more hours of work, more matches, more competitions, because it is obvious that we lack that. I hope that the First League will soon be formed in which clubs with these young players would constantly play, which would serve them well as an education and gaining experience."