Developres BELLA DOLINA Rzeszów beat Grupa Azoty Chemik Police in the derby of the Polish Women's Volleyball Championship valid for the 11th round of the 2021/22 season.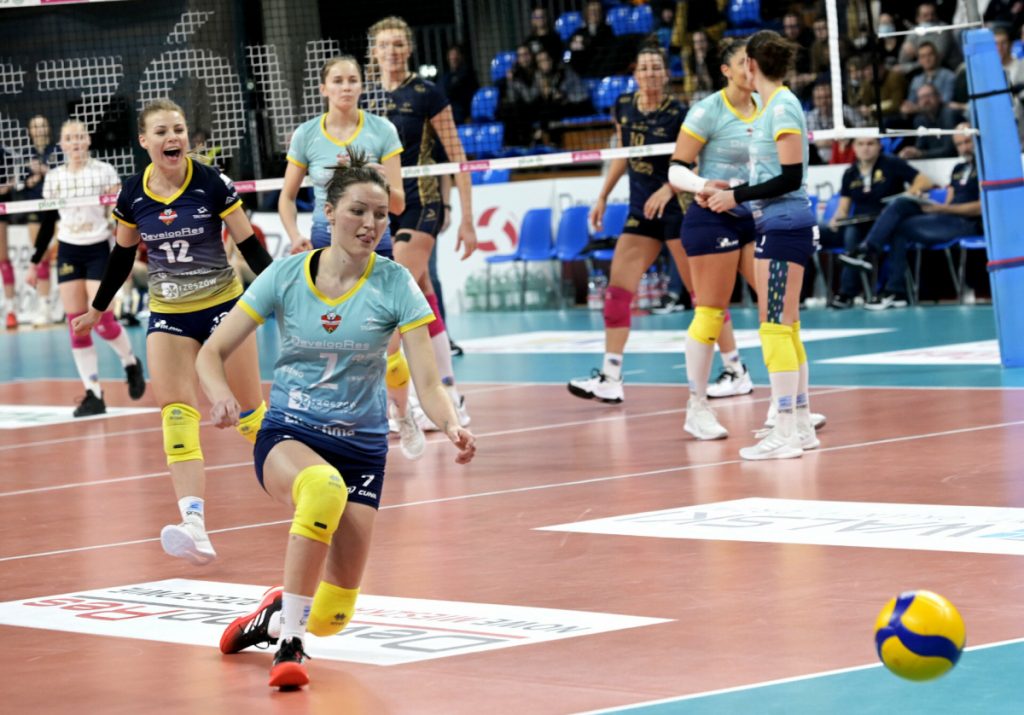 There are no more dilemmas – the matches between Developres and Chemik can be called classics of Polish women's volleyball. For the second time this season, the two teams that were to be asked about the title in TAURON Liga last season played the tie-break in 2021/22. And once again, Developres prevailed, doing it in the match of the 11th round. The first five-setter between these two was for the Super Cup trophy in October and ever since, Chemik were unbeaten, making seven successes in a row counting all competition. That run came to an end today, but the Police side remained leaders in the chart with one point more than Developres (28-27).
Brazilian Bruna Honório top-scored Developres with 23 points. Anna Stencel and Magdalena Jurczyk set up five blocks apiece.
2021/22 TAURON Liga – regular season, Round 11 (today's matches):
Developres BELLA DOLINA Rzeszów – Grupa Azoty Chemik Police 3-2 (19-25, 25-22, 23-25, 25-21, 16-14)