Fiat/Gerdau/Minas beat Sada Cruzeiro in the derby with a score of 3-1 and increased the lead in the 2021/22 Brazilian Men's Volleyball Championship.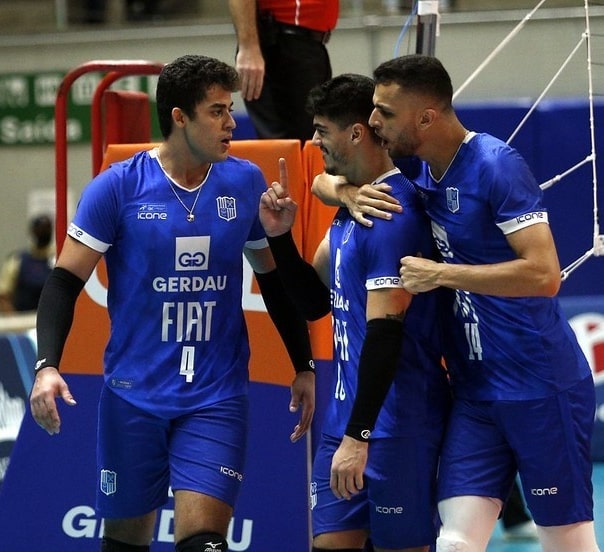 In the derby valid for Round 8 of the 2021/22 Men's Superliga between the leaders Minas and vice leaders Cruzeiro, the former emerged victoriously in four sets to earn another three points and make the bigger distance in relation to Cruzeiro at the top of the table, having now four points more than the rivals (24-20). Furthermore, Nery Tambeiro's team remained unbeaten after eight matches.
This was Cruzeiro's last game (second defeat in nine matches played) before the FIVB Club World Championship and it seems their thoughts were already on the event that starts next week in Betim. Cruzeiro will now pause commitments in Superliga until December 23.
Leandro Vissotto top-scored Minas in today's match with 21 points.
2021/22 Men's Superliga – regular season, Round 8 (today's matches):
Fiat/Gerdau/Minas – Sada Cruzeiro 3-1 (22-25, 25-18, 25-19, 25-23)