The game of the second rank of the Polish women's club volleyball played two days ago had an unusual course… and it's an understatement.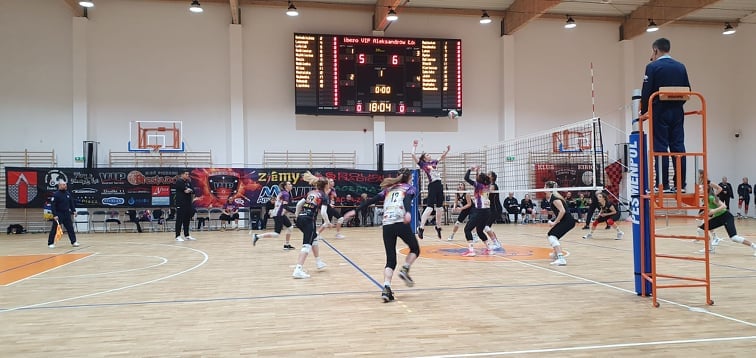 The encounter of Round 14 of the 2021/22 1. Liga Kobiet between the home side of Libero VIP Aleksandrów Łódzki and KS AZS AWF Warszawa lasted four and a half hours (though not effectively) in total, had one of the sets repeated, and, most oddly – it was played in two halls!
Namely, the match started as planned at 6 p.m. local time. The hosts won the opening set 25-18 and were leading 22-20 in the second. Then there was an unexpected situation – the light in the hall went out due to a huge malfunction that left half of the town in the dark. Waiting for repair was too long so the organizers of the match managed to find another hall – in the primary school where there was light – but the 2nd set had to be played anew. The guest side benefited from it because they were close to losing the set at the moment of blackout and now they took it and tied the match at 1-1. Ultimately, AZS AWF closed the match in their own favor.