It seems that we have a twist in regard to Wilfredo León's participation in the 2022 FIVB Men's World Championship.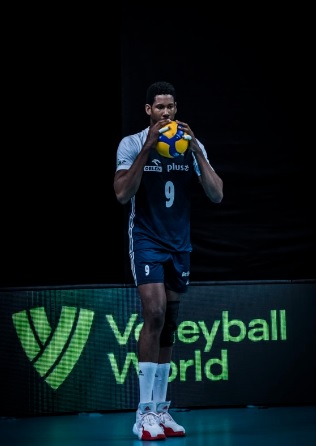 While his Poland National Team's teammates were fighting in the 2022 FIVB Volleyball Nations League, one of the best players in the world struggled with a knee injury, following surgery. Now León is healthy, he has returned to training and believes that he'll be able to get to his best form for the decisive 2022 World Championship games. It's a real twist after months in which such a hypothesis was denied by the player himself but also by the Polish federation president Sebastian Świderski. In an interview with WP SportoweFakty, the Cuban-born player stated something that'll surely please the head coach of the reigning world champions, Nikola Grbić, who didn't put him on the preliminary list.
"I'm sure that by working on an individual plan, I'll achieve 80, even 90% of my normal form. Will I get to 100%? If I have the opportunity to play, regain the match, the rhythm of training, and 'feel' the ball and the court, this is a chance. I have to come back to play gradually, I probably won't be able to spend the entire match on the pitch at the beginning. But I know it'll get better. I feel really good physically right now. There's also the question of being in tune with teammates on the court. We'll see if we can glue it all together," León stated.
He added that the pain in his knee is gone and that only a slight swelling remained, saying that he can be at the disposal of the national team in the World Champs, ready to play in every game from the quarter-finals onward.