If one more team repeats what Olsztyn and Lublin did in the last 13 days, either ZAKSA or Jastrzębski will surely say goodbye to winning the regular season in the 2022-23 Polish Men's Volleyball Championship or even being the second seed for the playoffs.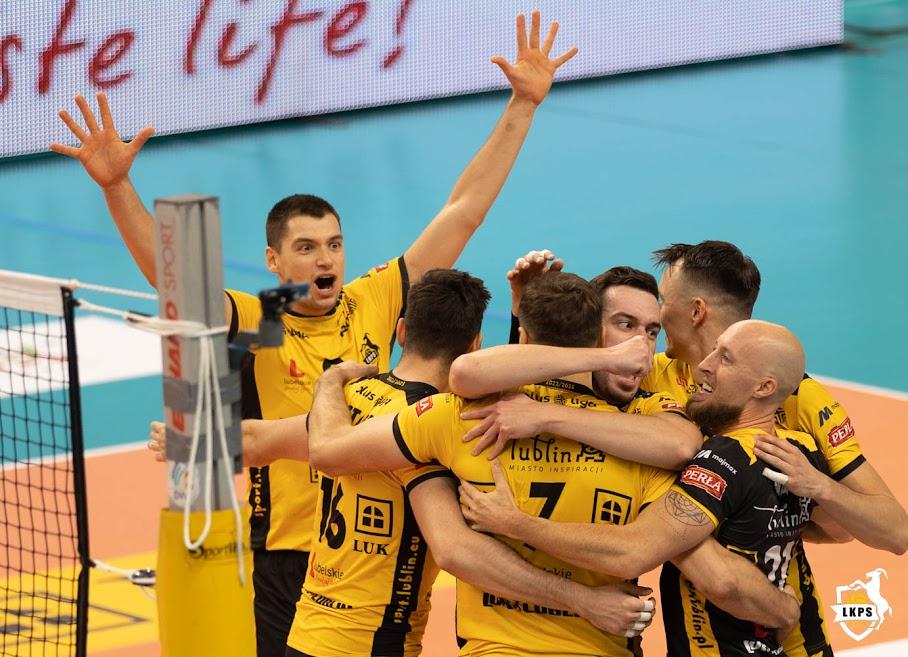 LUK Lublin made a sensation in the 18th round of 2022-23 PlusLiga.
After a five-set battle, quite unexpectedly, Dariusz Daszkiewicz's guys defeated the favored Jastrzębski Węgiel, the vice-champions, on the road. The Jastrzębie-Zdrój side entered the match as a clear favorite, although recently they didn't impress in the competition (4 defeats in 6 matches), and this is where Lublin saw their chance. And took advantage of it. Nine days ago, in the previous round, Lublin also stunned the champions, Grupa Azoty ZAKSA Kędzierzyn-Koźle, repeating what another club from the lower half of the rankings did eight days ago: in less time than Lublin, Indykpol AZS Olsztyn defeated both ZAKSA and Jastrzębski. Olsztyn achieved this in five days, while Lublin made it in 10 days. Both did it in less than two weeks combined.
Szymon Romać top-scored for Lublin today with 22 points. The Frenchman Stéphen Boyer tallied 22 (4 aces) on the losing side. Dawid Dryja and Jakub Macyra set up 4 blocks apiece.
2022-23 PlusLiga, regular season, Round 18:


January 17:
GKS Katowice – Indykpol AZS Olsztyn
March 8:
Cuprum Lubin – Trefl Gdańsk