The leading quartet of 2021/22 Russian Women's Volleyball Championship consists of some surprising names after two rounds.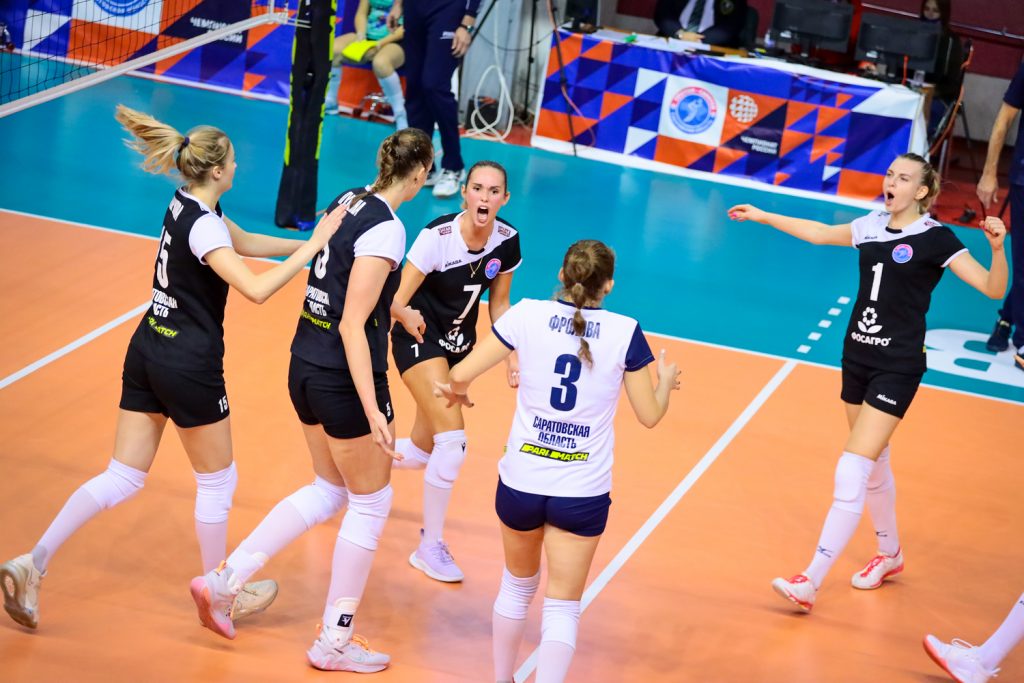 Under the baton of the 'old wolf' Yuriy Marichev, Proton reached two out of two in the 2021/22 Superliga Parimatch. The Saratov side has swept Enisey much easier than their rivals in the opening round Lipetsk (3-0: 25-20, 25-18, 25-19) to become part of the leading quartet of the championship. There is another surprising name in it – Dinamo Krasnodar. They prevailed over Lipetsk in the tie-break, which came after the two teams confidently took two sets each in a way that in each of those the winners achieved a tangible advantage long before the ending. Bogumila Byarda was the key player on the winning side, putting down 22 points. Svetlana Sukhoverkhova served four aces, while Yuliya Podskalnaya made four blocks.
Even though their imports joined the team rather late, that setback is so far unnoticeable in the play of Dinamo Ak-Bars, who scored the second win in as many games. Croatian Samanta Fabris (12 points) slightly stood out more than her teammates in today's success against Zarechie-Odintsovo: 3-0 (25-19, 25-16, 25-13). Angelina Lazarenko set up five blocks, while Irina Koroleva served four aces. Tatyana Kadochkina had 71 % attacks (10/14, one error, blocked once).
2021/22 Superliga Parimatch – regular season, Round 2 (today's matches):