Dinamo-Ak Bars (Dinamo Kazan) prevailed over Uralochka-NTMK in the central match of the sixth round of the 2021/22 Russian Women's Volleyball Championship.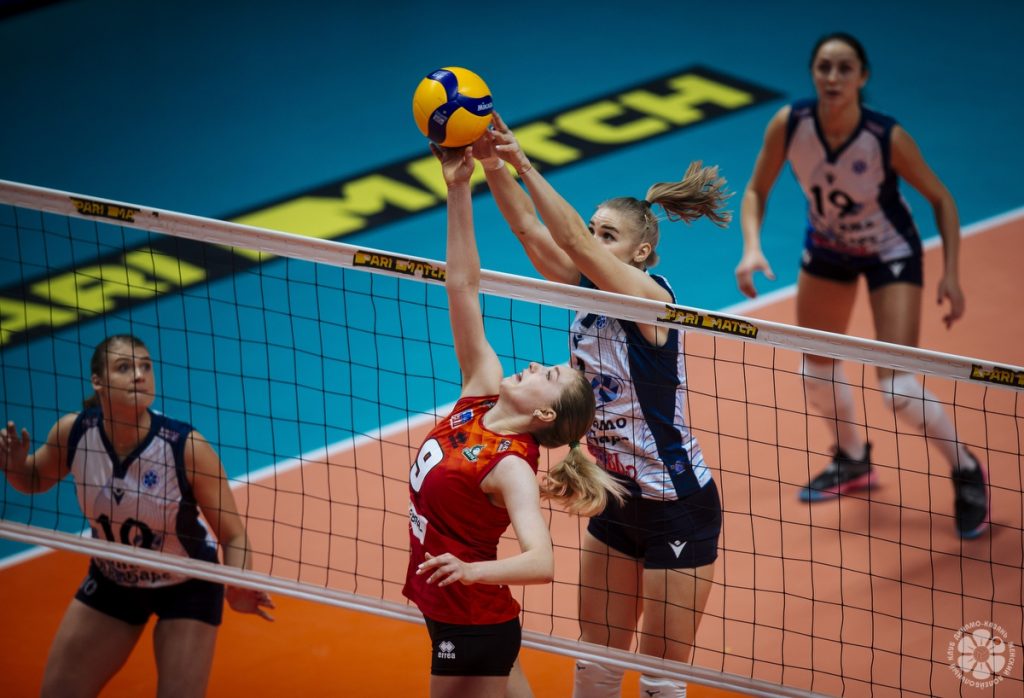 Uralochka's extremely tough schedule in the 2021/22 Women's Superliga Parimatch over the last two weeks ended with a defeat to Dinamo Kazan. Before today's match of Round 6, the Ekaterinburg side played against Lokomotiv and Dinamo Moscow – all three rivals are title contenders. Dinamo Kazan were better than Uralochka in three sets, mostly thanks to Tatyana Kadochkina (17 points) and Irina Koroleva (five blocks), and recorded the third successive victory in the competition.
Sweeping Proton 3-0, the champions and current leaders Lokomotiv kept the safe distance in relation to Dinamo Kazan of five points and remained undefeated. Three players from the Kaliningrad side finished the match with a game-high 15 points: Irina Voronkova, Tatyana Ezhak, and Pole Malwina Smarzek. Ekaterina Evdokimova set up four blocks.
2021/22 Women's Superliga Parimatch – regular season, Round 6 (today's matches):