Zenit-Kazan repeated their victory over Yugra-Samotlor from yesterday in the 2022–23 Russian Men's Volleyball Championship and recorded their eighth successive win.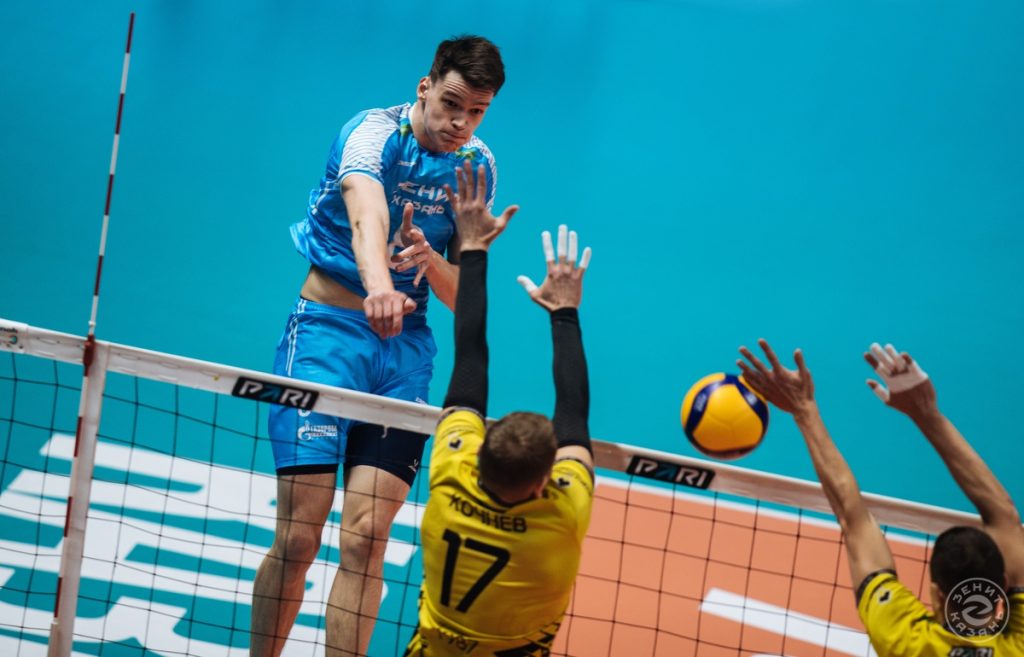 In accordance with the agreement of the two teams, Zenit-Kazan and Yugra-Samotlor played two head-to-heads on two successive days in the 2022–23 PARI Superliga for men (PARI Суперлига мужчины). The match from yesterday was valid for the 10th round, while today's was valid for the 25th round. Zenit prevailed in both duels in straight sets and took over the lead in the competition from Zenit Saint Petersburg, which have played two matches less.
Unlike the first match against the Nizhnevartovsk side, imports Christenson and Deroo returned to Zenit's squad, but both remained on the bench. The head coach Aleksey Verbov continued experimenting with the line-up, sending in 19-year-old Mikhail Labinskiy again, who had played a full match the day before as an outside player, to the opposite position. The new prodigy of Russian volleyball scored a match-high 18 points with 65% of his attacks (13/20). He served 4 aces, while Aleksey Kanonov made 4 blocks. Andrey Surmachevskiy had 81% attack (13/16) and Ilya Fedorov had 71% reception (14 digs, 50% excellent). Aleksandr Militskiy scored 13 points (4 aces) for Yugra-Samotlor.
2022-23 PARI Superliga for men – regular season, Round 25:
Zenit-Kazan – Yugra-Samotlor 3-0 (25-15, 25-21, 25-18)