Galatasaray HDI Sigorta, one of the five favorites for the title in the 2022-23 Turkish Men's Volleyball Championship, got ashamed of another team having such a status, Arkas Spor, in Round 13.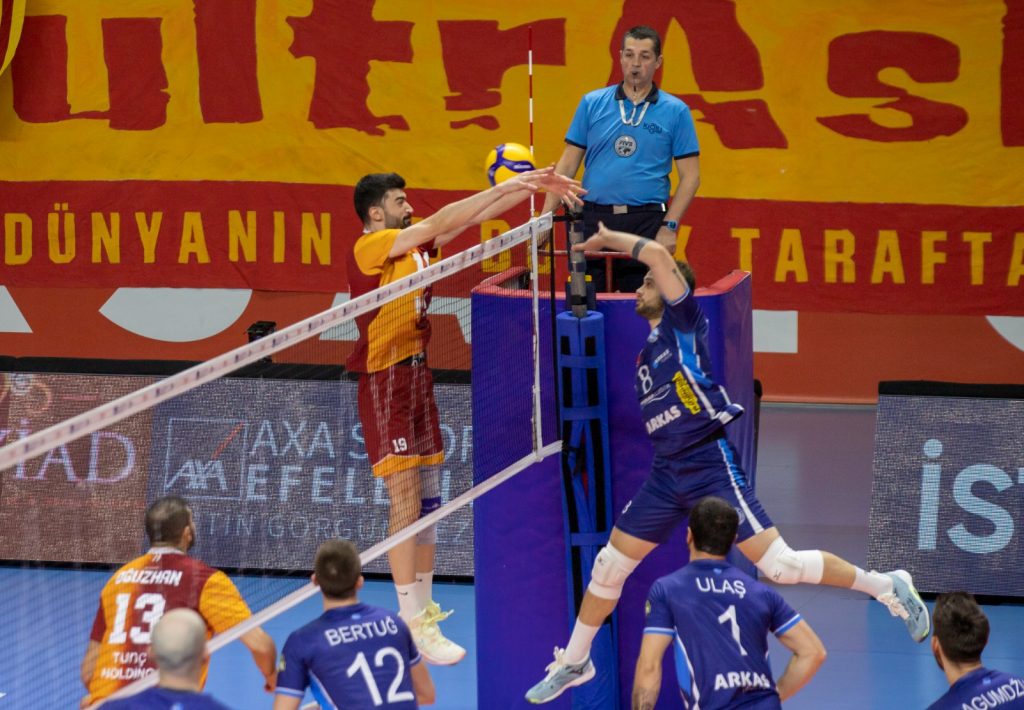 The four-time champions of Turkey, Arkas, are on the run in the 2022–23 AXA Sigorta Efeler Ligi. The İzmir side reached its fourth win in a row, doing it in a way that made their rivals in Round 13 ashamed. Namely, Arkas prevailed over Galatasaray 3-1, leaving the İstanbul side with only eight points in the second set, after which they tied the match at 1-1 and opened their way toward a win. Arkas remained third in the standings (29 points; 10-3), while Galatasaray continued in seventh place (24 points, 8-5).
Mirza Lagumdžija, the younger sibling of a more famous Turkey National Team member (and current player of Italy's Valsa Group Modena) Adis Lagumdžija, top-scored Arkas today with 18 points. Bertuğ Öndeş collected 5 blocks. Australian opposite Thomas Edgar tallied 19 points for Galatasaray.
2022-23 AXA Sigorta Efeler Ligi, regular season, Round 13:
December 18:
Cizre Belediyesi – Ziraat Bankkart