Rapid București announced an exciting new addition to their roster: Christian Fromm, the captain of the German national team. This comes as a significant reinforcement for the team as they look forward to a competitive season.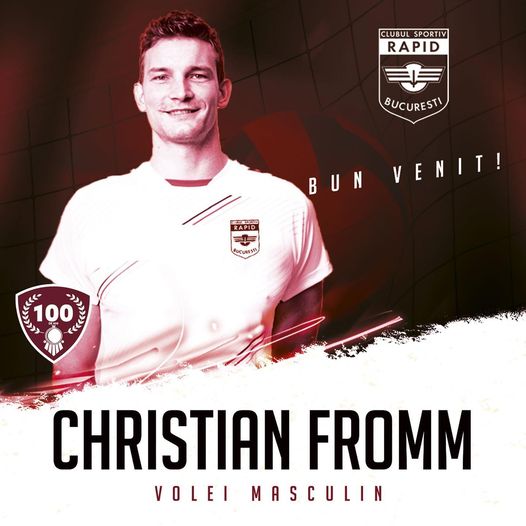 Fromm, an accomplished player with a decorated career, brings a wealth of international experience to Rapid. The player has an impressive track record, having secured a bronze medal at the 2014 World Championship and finishing as a runner-up at the European Championship in 2017.
Further bolstering his credentials, Fromm has won the Bundesliga twice with VfB Friedrichshafen. His global experience spans across multiple countries – having played professionally in Italy, France, Greece, Poland, Turkey, and Qatar.