Day by day, we have learned that some volleyball player was designated to carry a nation's flag at the opening ceremony of the Tokyo Olympics…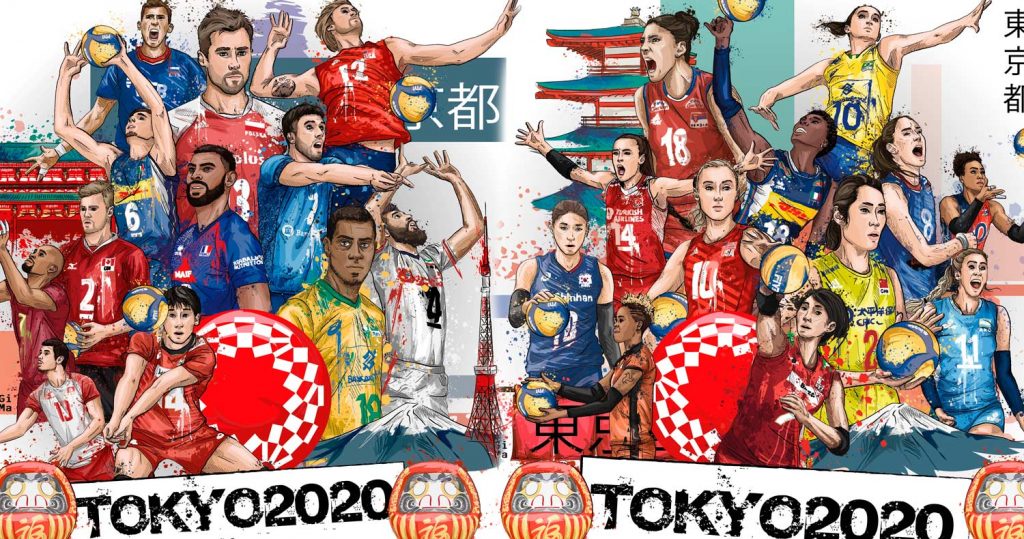 It all started with Maksim Mikhaylov, who was the first volleyball player to get the honor to be Russia's standard-bearer at the opening ceremony of the Tokyo Olympics. After him, as many as nine other volleyball players, both male and female, which includes beach volley players, were designated to do the same.
Here they are: Maksim Mikhaylov (Russia), Zhu Ting (China), Prisilla Rivera (Dominican Republic), Bruno Rezende 'Bruninho' (Brazil), Mercy Moim (Kenya), Mehdi Ben Cheikh (Tunisia), Kim Yeon-Koung (South Korea), Marco Grimalt (Chile), Laura Ludwig (Germany), Paola Egonu (Italy – as Olympic flag bearer) and Eda Erdem Dündar (Turkey). Unfortunately, the latter will not be able to fulfill her role as she was quarantined upon arriving in Tokyo.