This summer in Croatia we will watch the Final Four of the Golden European Volleyball League for men and the FIVB Challenger Cup for women volleyball players.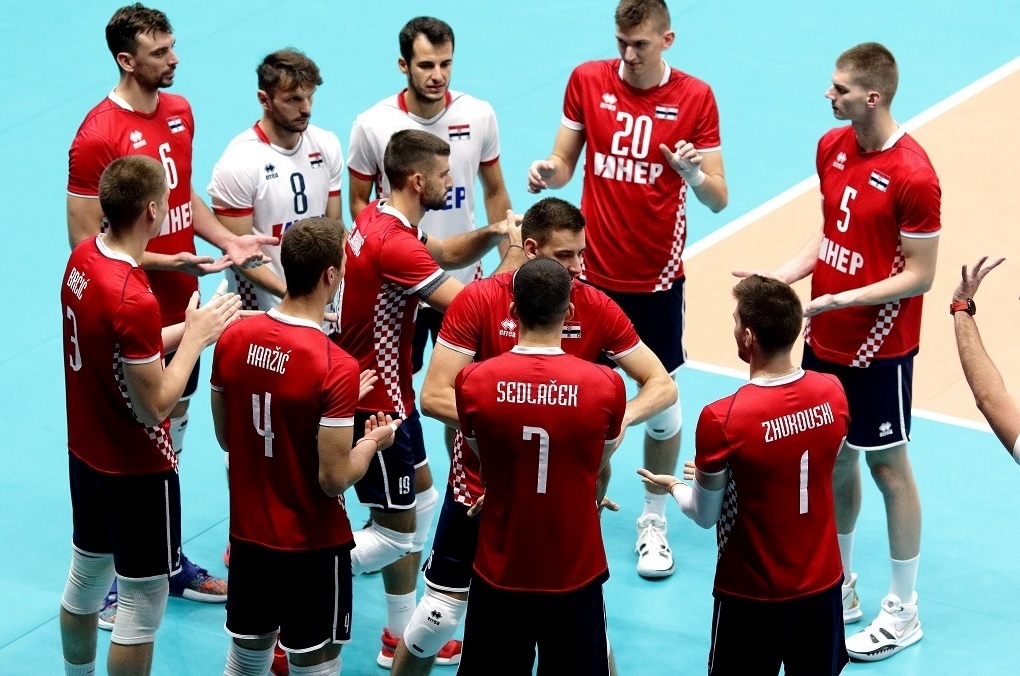 Great news came for Croatian volleyball late Tuesday, December 7th afternoon from Luxembourg, the headquarters of the European volleyball federation CEV. At a meeting with representatives of numerous national federations, the foundations were laid for the long-awaited edition of the CEV European League 2022, in which Croatia was built into the very foundations.
From next year, both men's and women's teams of Croatia will compete in the elite Golden Group. While our girls have been in this Golden Group for several seasons, our men's team now has the opportunity to jump into this most elite ranking of European volleyball. After showing good games this summer in the Silver Group, and after Macedonia, which won the right to play in the Golden Group, dropped out of the elite competition, the choice fell to Croatia. Not only that, but Croatia's men's volleyball team also hosts the final Final Four, on June 18-19 next year.
About everything, the secretary expert of the Croatian Volleyball Federation Frane Zanic, who attended together with director Valentina Bifflin the meeting in Luxembourg, proudly says:
"This is an opportunity that is not presented every day, so it is logical that we have accepted it with both hands. Joining the Golden Group of the European League for our men's volleyball means a tremendous amount because this is the opening way to join the Top 12 European teams, which we aspire to. Under the new scoring system, we can only progress, and the composition of the national team we currently have is a pledge that we can achieve excellent results. Next year, the Golden League awaits our men's team, where we play in Group B together with Ukraine, Belarus and Spain and qualification for the European championship. Since we are hosting the Final Four, we automatically won a place in the final tournament, and entering the final itself opens up the possibility of playing Challenger tournaments, which are also qualifications for the prestigious League of Nations. Indeed there is no end to our happiness after this meeting in Luxembourg, this is great news for our men's volleyball."
In women's volleyball, however, the Final Four will be played in Ukraine, and with Croatia Group B there are also teams from the Czech Republic, Slovakia and Belarus.
It should also be said that Croatia hosts the FIVB Challenger volleyball tournament in July, a competition for the League of Nations and that the men's and women's volleyball teams will also participate in the Mediterranean Games in Algeria at the end of June.
Croatian Volleyball Federation President Ante Baković will say with undisguised pride:
"All this is the result of our long-term investment in Croatian volleyball and partnership with the European Federation CEV. We have already proven to be good organizers and even better hosts to many competitions under the authority of CEV numerous times before, so we have gained a rating here and we no longer have to prove ourselves. The last was the organization of one of the European Championship groups, which was again professionally done. Entering Volleyball players in the Golden Group of the European League was our wish, to somehow be equal with women volleyball players, and now we have done it. We think we have both teams of respect-worthy, and that both can produce great results. And this summer there will be opportunities for this, because in addition to the Golden Group of the European League, immediately after that there will be the Mediterranean Games, where we promised our Olympic Committee to compete in the strongest lineup, then the women's Challenger and qualification for the Europen championship. So, again we will have a long, warm, working summer, which we are not afraid of but look forward to with joy." 
European Men's Volleyball League Golden Groups
Group A: Turkey, Portugal, Slovakia, Denmark
Group B: Ukraine, Spain, Belarus, Croatia
Group C: Belgium, Czech Republic, Estonia, Latvia
European Women's Volleyball League Golden Groups
Group A: Bulgaria, France, Spain, Bosnia and Herzegovina
Group B: Croatia, Slovakia, Belarus, Czech Republic
Group C: Azerbaijan, Ukraine, Romania, Hungary
Schedule of Men's Croatian volleyball players in The Golden Group B of the European League:
Round 1 (25/5): Croatia – Ukraine
Round 2 (28/29/5): Croatia – Belarus
Round 3 (01/6): Croatia – Spain
Round 4 (04/6): Spain – Croatia
Round 5 (08/6): Belarus – Croatia
Round 6 (11/12.6): Ukraine – Croatia
Schedule of Women's Croatian volleyball players in The Golden Group B of the European League:
Round 1 (25/5): Croatia – Czech Republic
Round 2 (28/29/5): Croatia – Slovakia
Round 3 (01/6): Croatia – Belarus
Round 4 (04/6): Belarus – Croatia
Round 5 (08/6): Slovakia – Croatia
Round 6 (11/12.6): Czech Republic – Croatia