Another huge recognition came for Croatian volleyball from Luxembourg, the main headquarters of the European Volleyball Federation CEV. On Friday, April 8th, at the election assembly of MEVZA, Central European Volleyball Federation, Valentina Bifflin, director of the Croatian Volleyball Federation, became the new president!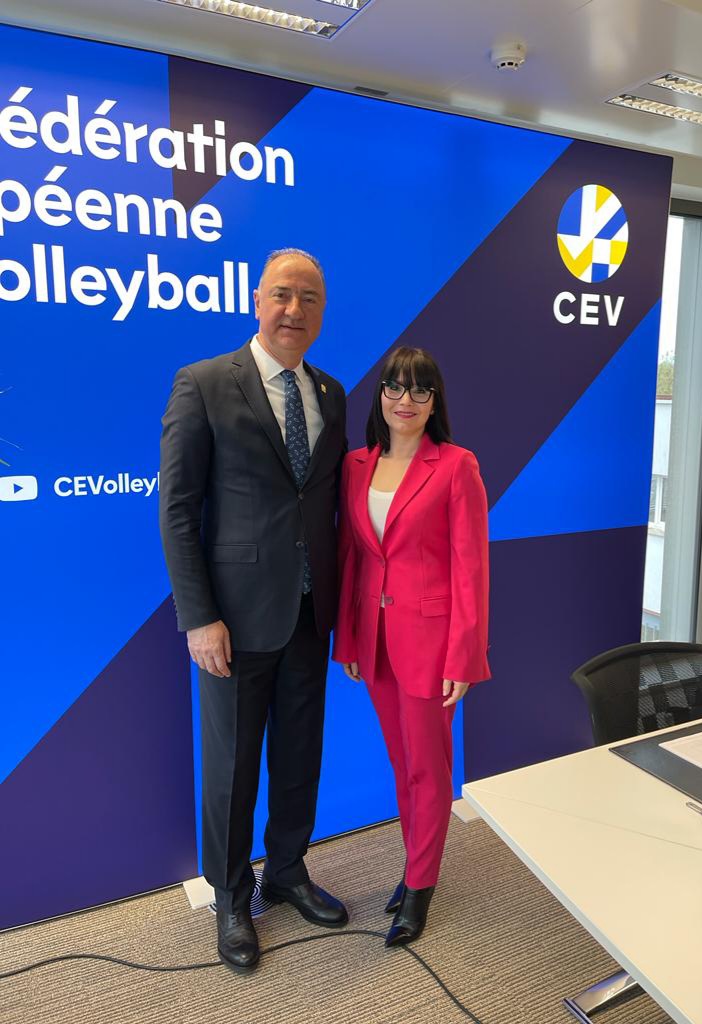 There are eight countries in this Central European Volleyball Association, each with a huge volleyball rating, so the election of Valentina Bifflin is an even greater success. In the competition of Slovenia, Austria, the Czech Republic, Slovakia, Hungary, Israel and Cyprus, Croatia has gained a special place, especially when it is known that MEVZA has been chaired by Austria for the last 20 years.
Clearly wise European volleyball workers recognized the efforts of the Croatian Volleyball Federation, led by President Ante Baković and Director Valentina Bifflin, to raise our volleyball from mediocrity and direct it on to the path of prosperity. It certainly did not go unnoticed that in just three and a half years Croatian volleyball has become one of the fastest-growing positive examples of good volleyball practice.
Valentina Bifflin as the president of MEVZA will now be able to strengthen Croatian volleyball even more on the European and world map. Along with her, her closest associates, members of the Board are Metod Ropert, President of the Volleyball Federation of Slovenia, who will be in charge of finances, Gernot Leitner, President of the Volleyball Federation of Austria will be in charge of beach and snow volleyball, while Ludwig Zsolt, General Secretary of the Hungarian Volleyball federation, will be in charge of indoor volleyball. In the future reorganization of MEVZA, which definitely needed refreshment, certainly worth mentioning is Frane Žanić as the new role of sports director also known as director of all Croatian national teams.
With this great recognition, the new president of MEVZA, Valentina Bifflin, received another additional extensive work in which she will have to prove herself. Because, in addition to the director position in Croatian Volleyball Federation, she is a member of the prestigious financial board of CEV, which has only five members, and the FIVB, with only one member more.
"Although this is a really great recognition for me personally, first of all it is a recognition for the entire Croatian volleyball but also for all the people in the Croatian Volleyball Federation who stand behind me and who nominated me for this prestigious position. Our work so far has not gone unnoticed, in fact it is very much recognized in Europe and is an indicator that progress is possible even in seemingly hopeless situations. MEVZA is an association of serious volleyball nations and great potential, so I see this choice as an opportunity for additional prosperity of volleyball at the level of all MEVZA member countries and in Croatia. I am very happy and proud of that choice, but at the same time aware of the huge work that lies ahead. I know that great organizational changes are expected from me in the near future, as we did with Croatian Volleyball Federation. We have shown that there is a right path and Europe has recognized us as good masters. CEV therefore wants to apply our business model and this is now our priority among Central European countries that have volleyball potential, but also potential in every other sense. That is why in the near future I see a platform for Croatian companies that in this way, through MEVZA, can find their way to Europe. It was necessary to refresh this project, which in recent years has fallen into a kind of lethargy", said the first president of MEVZA Valentina Bifflin from Luxembourg.
The MEVZA office will continue to remain in Vienna, as it has done so far, but administratively the entire business will be run from Zagreb.