Vojvodina NS Seme Novi Sad won the 4th match of the playoff final series of the 2021/22 Serbian Men's Volleyball Championship without any problems to take the 6th consecutive title in the competition.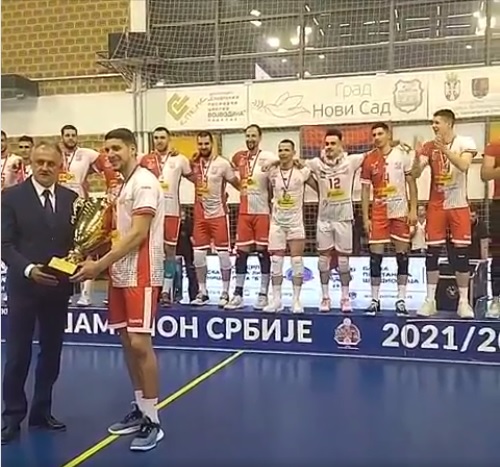 The 6th season in a row ended with the players of Vojvodina NS Seme Novi Sad on the throne of the Serbian Championship.
No.5 Spartak Subotica managed to resist the regular season runners-up in Game 2 (lost 2-3) and Game 3 (won 3-0) of the final series of the 2021/22 Banka Poštanska Štedionica Seniori. However, in the first match and, now, in the 4th match on the road, there was only one team on the court – Vojvodina. It took just over an hour for the hosts to sweep rivals, close the series at 3-1, and claim the 19th championship trophy in history.
The best scorer for Vojvodina tonight was Bulgarian Radoslav Parapunov (16 points).
2021/22 Banka Poštanska Štedionica Seniori – playoff finals: