The 2021/22 South Korean Men's Volleyball Championship winner Incheon Korean Air Jumbos won the cup again at the 2022 Suncheon-Dodram Cup professional volleyball tournament final.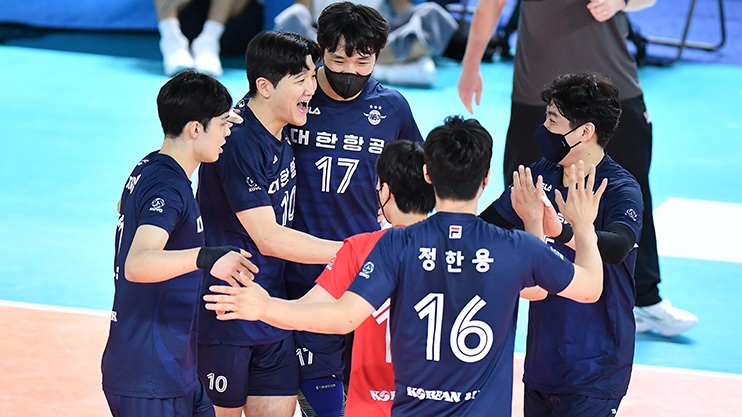 Their victory today is the first since 2019, and the 5th total, the most ever in the men's tournament history in the country.
At the final, Incheon Jumbos swept the Suwon KEPCO Vixtorm by 3-0 (25-16 25-23 25-23), by dominating blocks in 16-6.
The winning side's head Coach Tommi Tilikainen, a 35-year-old Finnish legendary expert, was relaxed during the public interview, "we could've shown more skills here, but at least we were pretty close today".
The tournament's MVP Lim Dong-Hyeok, Jumbos' opposite spiker, stated in the interview – We were defeated by Vixtorm at the tournament final two years ago, so I am happy today. Furthermore, as Vixtorm's outsider hitter Herry Kim Ji-Han had declared to block me publicly yesterday, that was a good stimulation today".
South Korea's 2022-23 season league, both men and women, is due to begin on October 22.
The tournament was held at the country's southwestern city Suncheon on Sunday (August 28) afternoon.