After a fierce fight in the big match of Round 3 of the 2022–23 Polish Men's Volleyball Championship, Aluron CMC Warta Zawiercie inflicted the first defeat to Grupa Azoty ZAKSA Kędzierzyn-Koźle.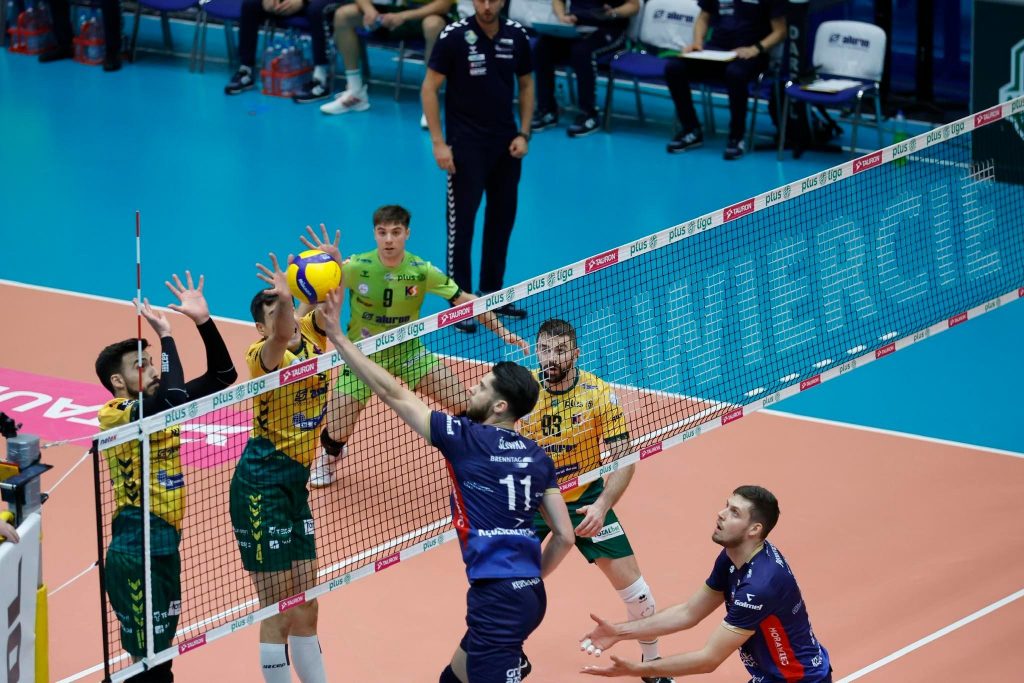 In the big match of the third round of the 2022–23 PlusLiga, Aluron prevailed over ZAKSA 3-1. The highly anticipated encounter between the third team of the previous season and the Polish (and European) champions didn't disappoint the fans' expectations as both teams staged an interesting spectacle. The 'Jurassic Knights' took their third victory (in as many games), showing that they are definitely becoming a new force in the country, while ZAKSA suffered their first league defeat.
Aluron was led by the Serbian outside hitter, Uroš Kovačević, who grounded 24 points. Łukasz Kaczmarek scored 21 for ZAKSA.
The Asseco Resovia Rzeszów supporters haven't had this view on the table for a long time. Their club is on top with 3-0 and will stay there until the next round. This season truly promises better days for the club, which won the national title seven times but has failed to win a medal for several years now.
Resovia lost the first set this season but beat Ślepsk Malow Suwałki, mostly thanks to an American international, Torey DeFalco, who scored 19 points, including 4 blocks. Serbian Miran Kujundžić tallied 17 on the losing side.
2022-23 PlusLiga – regular season, Round 3: