Bursa BBSK could be the biggest surprise of the season in the Turkish Men's Volleyball Championship if they keep up with the performance they've shown in the past nine rounds.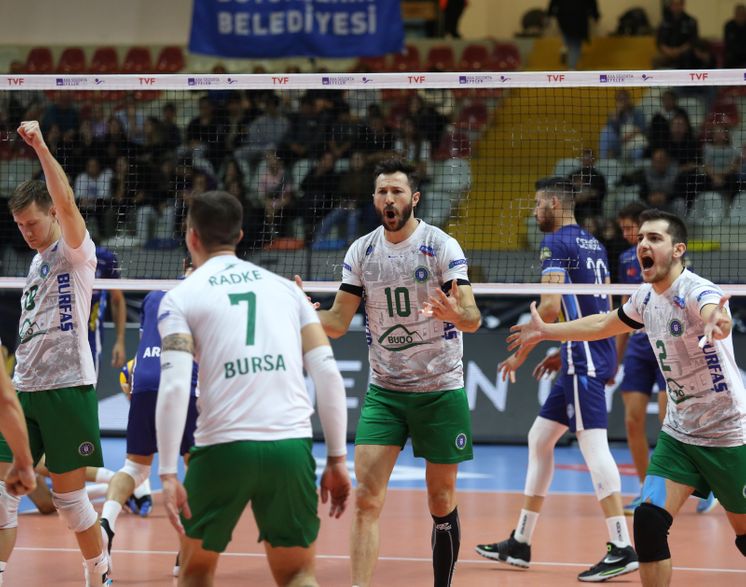 Bursa BBSK swept Arkas Spor in Round 9 of the 2022-23 AXA Sigorta Efeler Ligi. We are no longer sure whether or not their win over the Turkish powerhouse can be called a surprise. That's because Bursa have quite a quality campaign in the national championship thus far – they are 6-3 at the moment and reached the top 4 in the charts. However, a convincing straight-set win over Arkas can certainly be called surprising, given it was earned against one of the title favorites, who now have the same balance as Bursa (6-3) but one point fewer collected (17).
Moldovan outside hitter, Dmitrii Bahov, top-scored for Bursa with 14 points. Mirza Lagumdžija tallied 12 for Arkas.
2022-23 AXA Sigorta Efeler Ligi – regular season, Round 9: