In the inaugural match of the 2022-23 regular season of the Polish Men's Volleyball Championship, the current runners-up, Jastrzębski Węgiel, defeated GKS Katowice 3-0.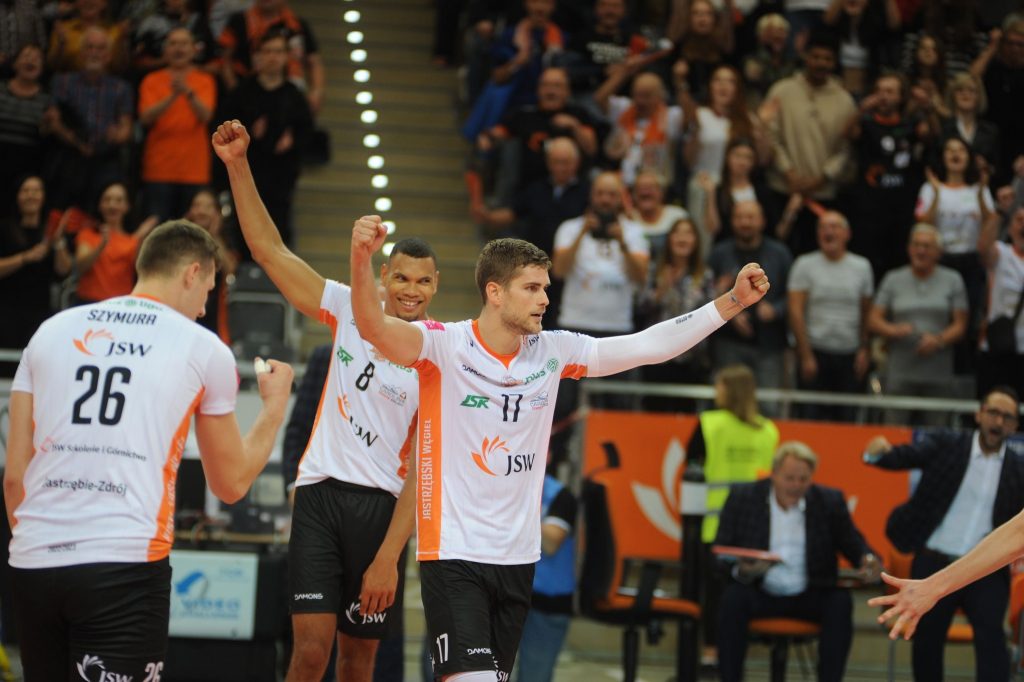 PlusLiga is back. In the first match of the first round of the 2022-23 season of one of the strongest national leagues in Europe (along with the Italian league), Jastrzębski defeated Katowice 3-0 at home.
'The Hawks' were unable to prepare for the debut of the new season clear-headed given the problem with the possible transfer ban that the International Volleyball Federation (FIVB) intended to impose on the club, which would include the inability to use foreign players who constitute the major force of the squad. The FIVB decided to give up on the punishment after Jastrzębski appealed, but such a decision came on the eve of the match against Katowice.
However, in the 'Derby Śląska' (derby of the province of Silesia), the Jastrzębie-Zdrój side was a definite favorite, and they confirmed this on the pitch, mostly thanks to the Frenchman, Trévor Clévenot (20 points; 76% attack, 16/21). Jakub Szymański tallied 16 for Katowice. Bartosz Mariański had made 70% reception (10 digs, 40% perfect).
2022-23 PlusLiga – regular season, Round 1: