David Åhman and Jonatan Hellvig from Sweden successfully defended their continental title at the 2023 A1 CEV EuroBeachVolley in Vienna. This commendable achievement followed a grueling series of six matches over four days, which saw them emerge as the continent's top duo for the second consecutive year.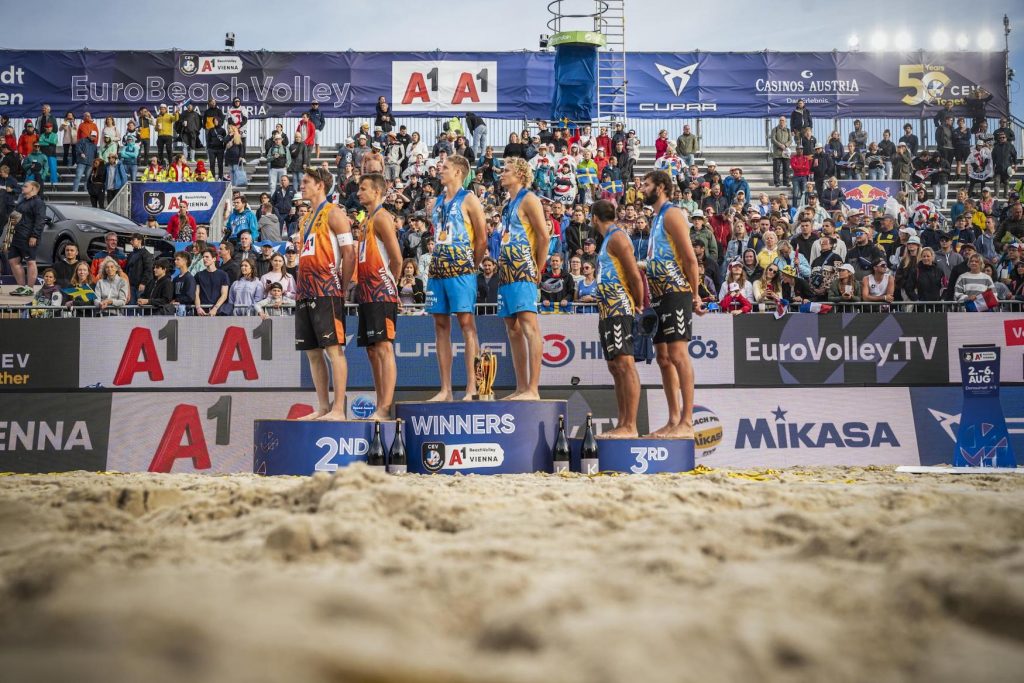 The gold medal match showcased Åhman and Hellvig's dominance as they clinched victory against the Dutch pair, Leon Luini and Yorick de Groot. The Swedes sealed their title with a straight-set win (21-16, 21-18).
Meanwhile, in the contest for third place, Sergiy Popov and Eduard Reznik from Ukraine clinched the bronze medal, besting Italians Paolo Nicolai and Samuele Cottafava with scores of 22-20 and 21-13.