One of the leaders of Brazil Men's Volleyball National Team to its Rio Olympics conquest where he was named Best Opposite Spiker of the tournament, Wallace Souza, will stay in Sada Cruzeiro for one more season.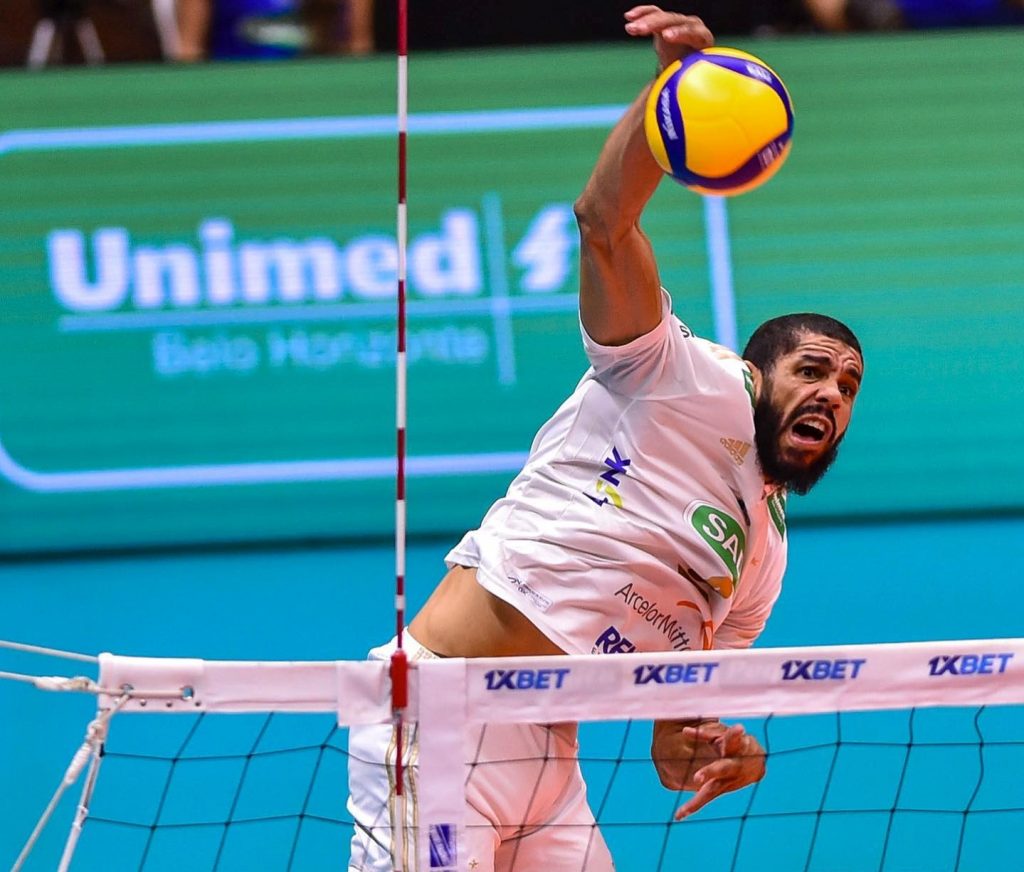 The top-class opposite hitter, one of the best in his position in the world, Wallace, remained faithful to Cruzeiro after the comeback season to their ranks.
Now already a veteran player, who retired from the Brazil National Team last year with the Olympic gold medal from Rio in his pocket, has achieved the most successes on a club level exactly with Cruzeiro.
In his first term with the Contagem giants (2009-2016), Wallace won 4 Brazilian Championships (plus one last season), 2 FIVB Club World Championships (plus one last season), 3 South American Championships (plus one last season)… Individually, defending the colors of Cruzeiro, the 34-year-old legendary Brazilian player was named MVP of the FIVB Club World Championship and South American Club Championship one-time each, which is only a small sample of his career recognitions.
Apart from Wallace, there are several more signatures in the last few days (a few were closed earlier: Argentine setter Nicolás Uriarte and middle blocker Lucas Saatkamp 'Lucão') in the club from the Minas Gerias state: setter Rodrigo Ribeiro (APAN/Eleva, a.k.a. Blumenau) and outside hitter Gabriel Vaccari (Tourcoing, France); extensions with outside hitter Rodrigo Leão 'Rodriguinho' and middle blocker Otávio Pinto.
See our sections – Transfers – Done Deals and Transfers – Rumors.