Today, there were two recoveries of the 2021/22 Italian Men's Volleyball Championship, one of which featured fierce rivals Cucine Lube Civitaniva and Itas Trentino.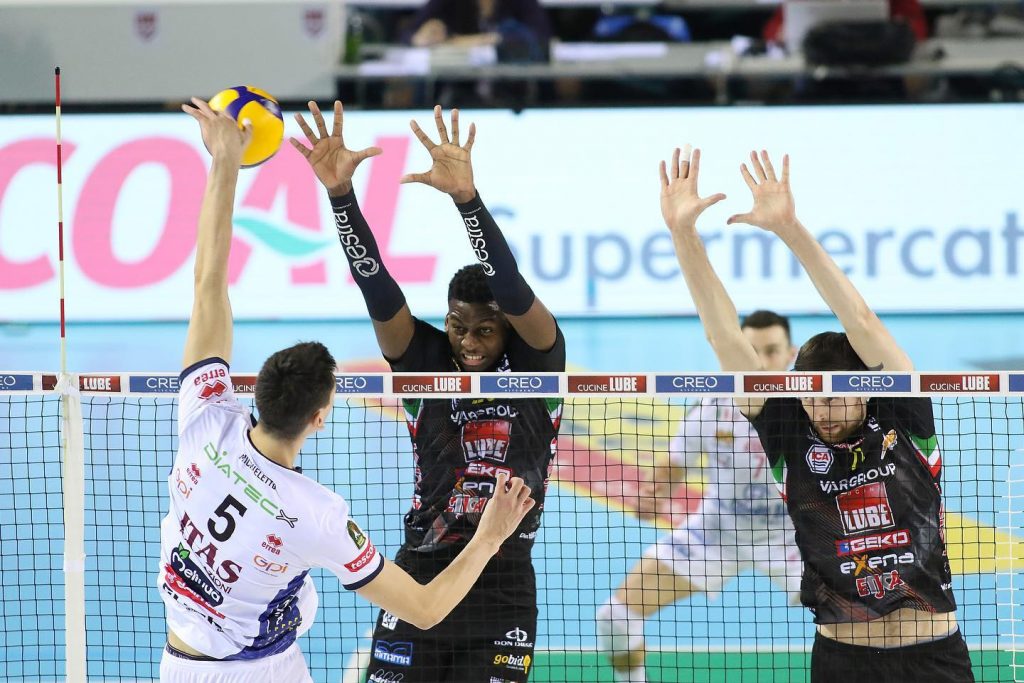 Lube (still without Juantorena and Kovář) defeated Trentino 3-2 (20-25, 25-20, 17-25, 25-22, 15-13) in the big derby of Round 16 of the 2021/22 SuperLega Credem Banca. We saw an authentic battle between 2nd and 3rd in the charts in which the reigning champions had to come back twice after their rivals had 1-0 and 2-1 in the sets. Both sides kept their positions after the match: Lube remained the vice-leader and Trentino remained 3rd but are no longer unbeaten in 2022 (had 6 wins in a row this year, 7 in a row in total). Ivan Zaytsev was Lube's most prominent player in the encounter with 20 points. Cuban Robertlandy Simón made 70% attack (14/20).
Sir Safety Conad Perugia swept Gioiella Prisma Taranto in the match valid for the 17th round. The 'Block Devils' are firmly in command of the general classification with 8 points ahead of Lube (who played one game less).
2021/22 SuperLega Credem Banca – regular season (today's matches):