The Italian Volleyball Federation recently unveiled the roster for the Olympic qualifiers set to take place in Lodz from September 16th to 24th. Notably absent from the list is world volleyball star, Paola Egonu.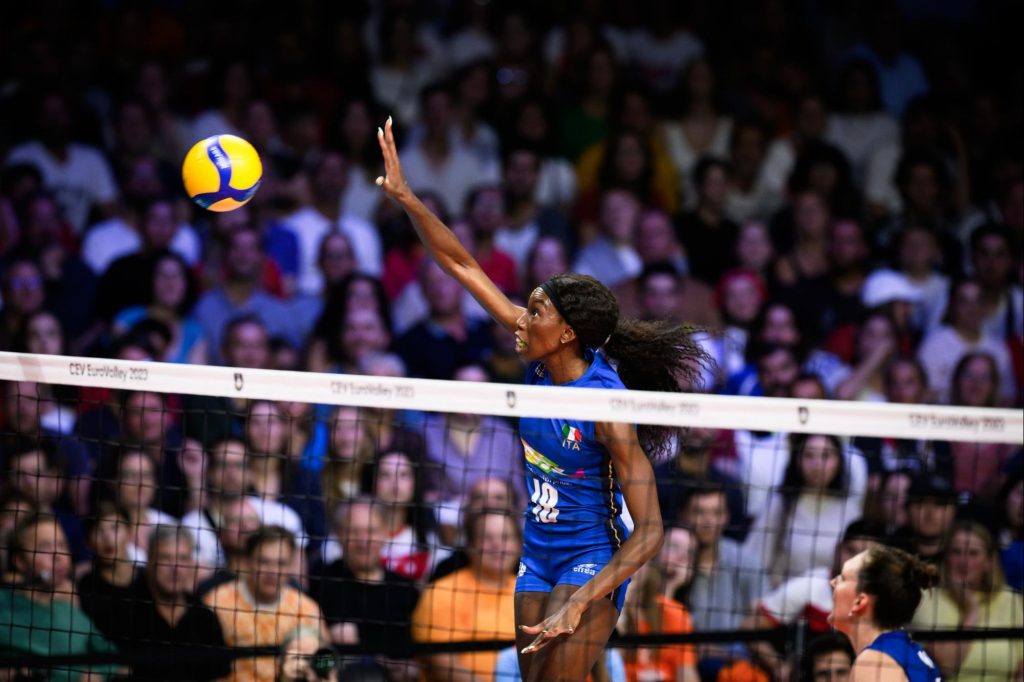 Egonu's absence isn't due to injury or a fall-out. In fact, the decision was mutual between her and the national team's head coach Davide Mazzanti, as well as federation president Manfredi. They've agreed that she would take a break during the Poland tournament, but she remains committed to representing Italy in future competitions.
This announcement comes after the Italian women's national team's participation in the European Championship 2023. The team will take a short hiatus before regrouping on September 9th. Their focus? Preparing for the Olympic qualification tournament.
Davide Mazzanti, in preparation for the crucial event, has called upon fifteen athletes for the training camp. Out of these, fourteen will be selected for the Olympic qualifier event in Lodz.
Here's the full list of called-up players:
Setters: Alessia Orro, Francesca Bosio.
Outside hitters: Myriam Sylla (C), Elena Pietrini, Loveth Omoruyi, Alice Degradi, Francesca Villani.
Opposites: Sylvia Nwakalor, Ekaterina Antropova.
Middles: Marina Lubian, Anna Danesi, Federica Squarcini, Linda Nwakalor.
Liberos: Eleonora Fersino, Beatrice Parrocchiale.