SL Benfica are the winners of the 2021 Portuguese Men's Volleyball Super Cup.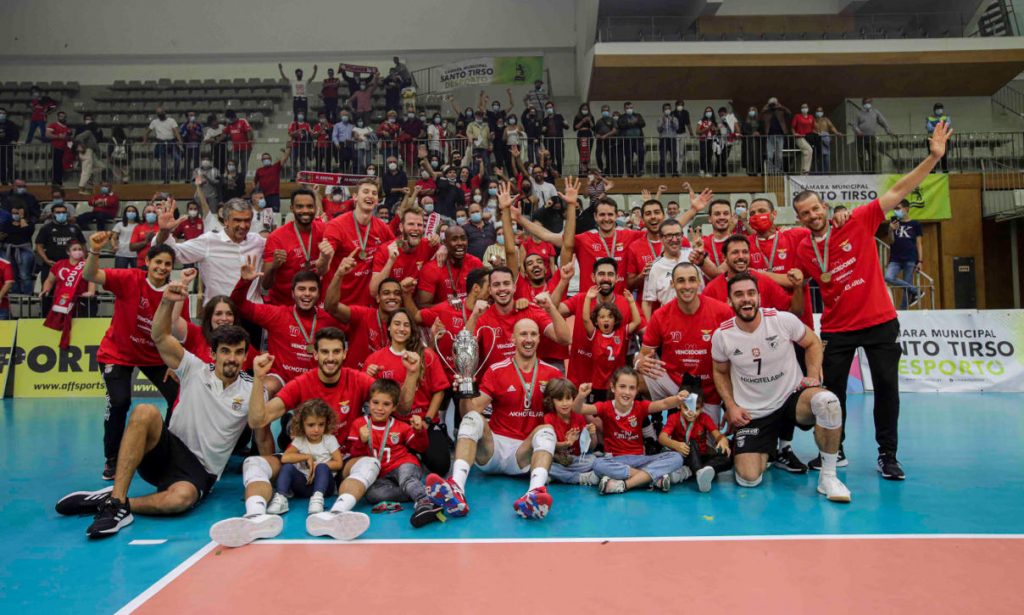 Triumphing 3-2 (23-25, 25-21, 25-23, 30-32, 15-12) against Sporting CP in Santo Tirso in the first game of the season in Portuguese men's volleyball, SL Benfica took the 2021 Super Cup (Supertaça Masculina).
It was quite an intense encounter, which lasted for two hours and 39 minutes and in which Sporting did their best to stay alive for as long as possible. The Lisbon side was on verge of losing the match in four sets as it came back from 19-23 to earn the tie-break. But, the team captained by the 39-year-old Hugo Gaspar was a shade less nervous in the fifth set to win the Super Cup for the 10th time.